MarquipWardUnited Corrugating

Corrugators & Finishing Equipment
---
​In the corrugating and finishing industries, MarquipWardUnited offers the most complete line of corrugator equipment with speeds up to 460 MPM (1500 FPM) and machine widths up to 2.85 m (112 in.).
MarquipWardUnited has engineered an extensive range of finishing equipment, including the modern ServoPro Rotary Die Cutter, to the robust Flexo Folder Gluers, which consistently deliver exceptional quality.

Performance Corrugator
---
BW Papersystems corrugators are designed for no-crush, precision- cuts, and to create high-quality board to be converted into corrugated packaging. As a leading corrugator machine manufacturer, we can equip you with a starch kitchen, and customize the wet end and dry end of the corrugator to provide you the top-level corrugated sheets for your product mix to support your customers and market.
Watch Video
Upgrades
---
With our extensive experience, we have developed a wide variety of upgrades and Technical Improvement Programs to keep your BW Papersystems equipment prepared for future production demands.
The Technical Improvement Program offers a catalogue of standard upgrades for attractive conditions.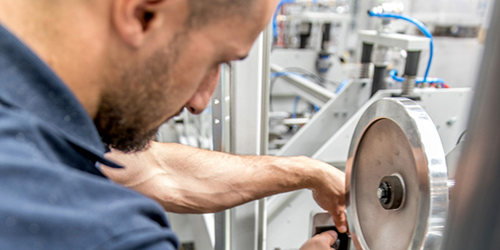 We wanted the best triplewall corrugator possible. The BW Papersystems Engineering team worked with us to design a corrugator that would offer sustained production at high speed. The new corrugator effectively more than doubled the manufacturing capacity of our business.