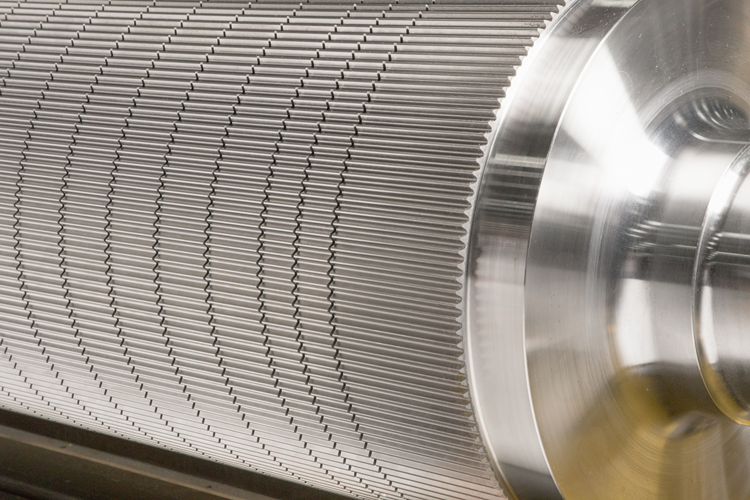 Description
BW Papersystems supplies new corrugating rolls for any singlefacer. Existing rolls can also be reground. The rolls are profile ground to extreme accuracy on world-class machines located in Phillips, WI.
Applications
New rolls are available for any brand or model Singlefacer
Koppers
Langston
fosber
Bobst/Asitrade
MHI
BHS
Benefits
Precision regrinds minimize diameter reduction, extending roll life by allowing additional regrinds
Paper saving low take-up profiles are available, including custom flute profiles (YouFlute) to optimize board properties and minimize paper consumption
ASME certification and engineered procedures for leak, journal, and flute repairs
New or rebuilt carts and modules are available
Module exchange programs deliver savings on installation cost and time
Industry leading delivery available
Engineered Gundrilled roll solutions
Installation packages with pressure roll and glue rolls Coating Options
Duroclad is the industry leading coating, with multiple examples recorded in excess of 1 Billion lineal feet of production
Roll Services
New or Rebuild Glue Rolls
Satin or engraved roll finishes
Bearing/assembly packages available for easy installation
Weld/journal repair upon inspection

New or Rebuild Metering Rolls
Multiple cell volume options available for specific applications
Bearing/assembly packages available for easy installation • Weld/journal repair upon inspection


New or Rebuild Pressure Rolls
OEM drawings available for United/Koppers/Langston
Bearing/retainer/assembly with grease-packed bearing packages available for easy


Installation
Weld/grind/journal repair options
Available for any brand or model Singlefacer
Vanguard pressure roll exchange program

Cart and Module Swap Program
Re-manufactured roll module program pre-assembled with corrugating rolls installed and paralleled
Reduces on-site installation from days to hours- only gaps need to be verified
Vanguard roll/modules aligned on OEM factory alignment jigs
Available for Vanguard/Advantage/Langston/BHS


Technical Services Available
Installation service available to ensure reliable machine operation
Process service available to enhance machine speed and board quality
Worldwide technical resources are available 24/7
BW Papersystems also offers upgrades to your BW Papersystems Singlefacer or Glue Machine to increase machine performance and reliability.


Controls upgrades to current industry standards
DC to AC motor conversions

Main Vanguard gearbox replacement package

Speed increase

REQUEST A QUOTE
Technical Service
---
The BW Papersystems Service Department is a highly dedicated team of people committed to giving the best customer support in the industry. Trained technicians are available for emergency service, machine updates and maintenance.
Technicians are available throughout the world for fast response and quality service. Learn more about how our service technicians can help you.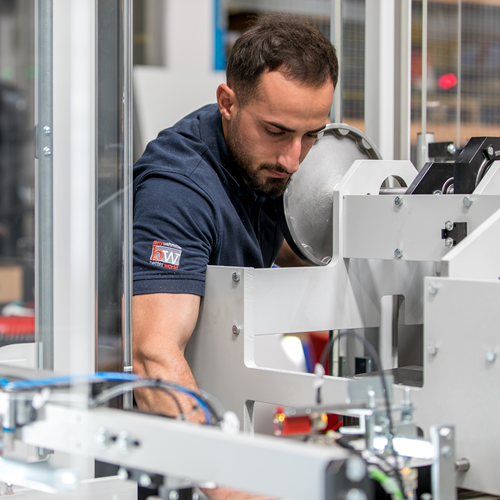 A sheeter that we had planned especially for our lightweight specialty papers has become an all-round smart sheeter that can process even heavy grammages up to 300 gsm with maximum cutting accuracy.