Cutting Trials for web-based material
The benefits of a simulation of your cross-cutter's knife geometry is the basis for examining cut-related quality issues and improvements. No need to stop your sheeter, these cutting trials can be executed outside the actual production.
We can help you to improve cut-related quality issues such as:
Cut edge quality
Welding of cutting edges
Solid fiber bump cut
Angel hair
Fuzz occurrence
Delamination
Product flow issues
Comparison to guillotine cutter results
Benefit from improved cutting quality, higher production speed and less quality claims
Let our detailed cut analyses support your process optimization initiatives. The ideal knife geometry is key for a perfect cut quality. Perfect cut quality means maximum processing speed and improved overall equipment efficiency. But it also enhances product quality - resulting in trouble-free use, less quality claim cost and superior brand reputation.
Inhouse Lab Sheeter for professional cutting trials
On our in-house Lab Sheeter, located in Hamburg, Germany, we offer a series of flexible and scientific tests with statistical and optical evaluation of the results. The in-house Lab Sheeter is part of the R&D equipment at BW Papersystems and is especially designed to execute professional cutting trials for any kind of web-based test material. Whenever you experience issues with cut quality or would like to test a new substrate for your production process, BW Papersystems can perform the required cutting trials. The experienced R&D team has all the expertise in analyzing the required knife geometry as prerequisite to improve the cut quality of the respective material. With cutting trials we reproduce occurring issues, being the basis for improvements of the knife geometry.
Several cross-cutter cartridges available
Due to the high flexibility of the Lab Sheeter, several cross-cutter cartridges with any type of knives, and conventional cross-cutters with fixed knives, can be tested. The cut quality can be analyzed according to XEROX or your individual standard. You don't not need to interrupt your production in order to perform cutting trials. The required amount of test material is very low as the BW Papersystems Lab Sheeter runs with a reel width of 230mm which can represent any working width of the individual sheeter.
Considering switching from guillotine to rotative sheeting?
A rotary sheeter will not only increase your output tremendously, it also erases intermediate steps. From the roll to stack or ream in one process. By buying rolls instead of sheets, you will also lower your costs.
Tests on our laboratory sheeter can simulate future cut quality and the best knife configuration. Contact us to learn more and to get a detailed quote based on your requirements. Several cross-cutter cartridges are available
Example materials
Foils in layers (sandwich material)
Composites of different materials (paper, plastic, metal, etc.)
Materials for the renewable energy industry
Foils, including adhesive foil and metail foil
Glass fabric / Carbon fabric
Filter material
Medical materials, e.g. medical pads
Fabrics
Wood coating / Veneer
Any material on a roll that can be cut with a rotary knife…
Contact us to learn more and to get a detailed quote based on your requirements.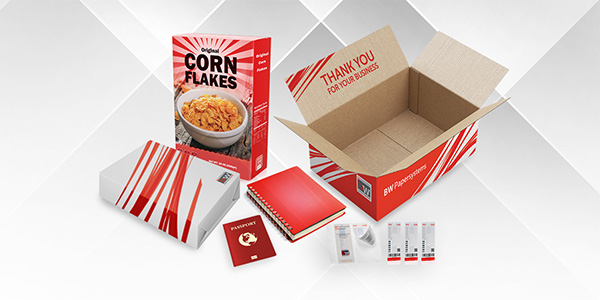 BW Papersystems Overview
---
BW Papersystems, a division of Barry-Wehmiller, combines strong brands, innovative technologies, and long-standing experience to create industrial paper converting machines and equipment for the sheeting and packaging, stationery, book binding, security documents, and corrugating and finishing industries.
Watch Video
Find your Technician

---
The BW Papersystems Service Department is a highly dedicated team of people committed to giving the best customer support in the industry. Trained technicians are available for emergency service, machine updates and maintenance.
Technicians are available throughout the world for fast response and quality service. Learn more about how our service technicians can help you.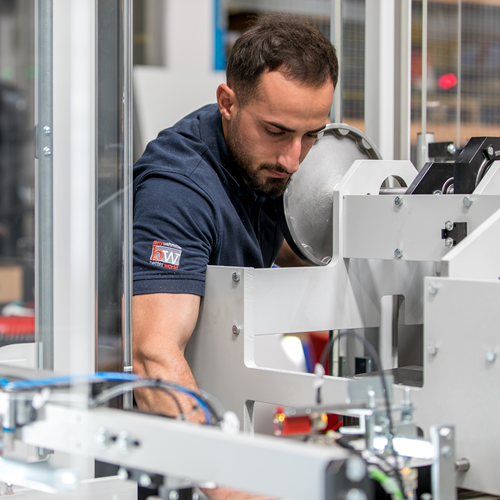 I very much like the ability to sharpen the knife inside the machine. It saves a lot of time, especially with the material we run on the eCon sheeter.