Questec
Questec Rotary Folio-Size Sheeter
---
In 2018, BW Papersystems acquired the innovative Questec technology. This integration into BW Papersystems' robust sheeting product line is the perfect combination. The partnership created the most efficient and effective machines for the lightweight paper and specialized plastic-film industry.
With its Questec brand and revolutionary "AirStream" sheet transport system, BW Papersystems offers the RQS-V rotary sheeter, providing a powerful solution for the most difficult lightweight paper grades or plastic films. The sheeter efficiently handles cut-to-register or cut-to-watermark products, small batches, and quick order changes. Products like patient information leaflets, package inserts, wet glue labels, in-mould labels and scratch sensitive plastic films all flow through the machine with ease.
The sheet transport technology by means of airflow cuts thin film and paper quickly, with stepless variable lengths. The sheeter can transport and cut single-layer papers starting from 40 g/gsm and plastic film starting from 80 µm at a cut-off length of 400 mm - 1060 mm, optional 1500 mm or even 1800 mm are possible. This high-performance machine offers highly competitive technology.
For the inline-printing industry, as well as the specialized plastic-film industry, both the standalone and integrated Questec crosscutting and contact-free sheet transport solutions provide precise, versatile production options.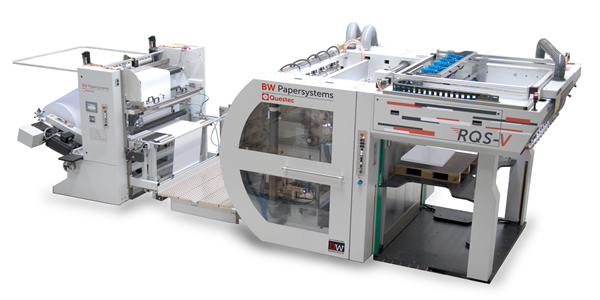 Questec RQS-V 1060 / 1650 Rotary Sheeter
The Questec RQS-V is a high-speed sheeter that efficiently handles lightweight paper grades for various products such as patient information leaflets, package inserts, labels, and plastic films. With its innovative sheet transport system by air, an impressive production speed of 400 m/min., its size flexibility and extremely short start-up ramps, the RQS-V is an efficient solution for small batches and frequent order changes.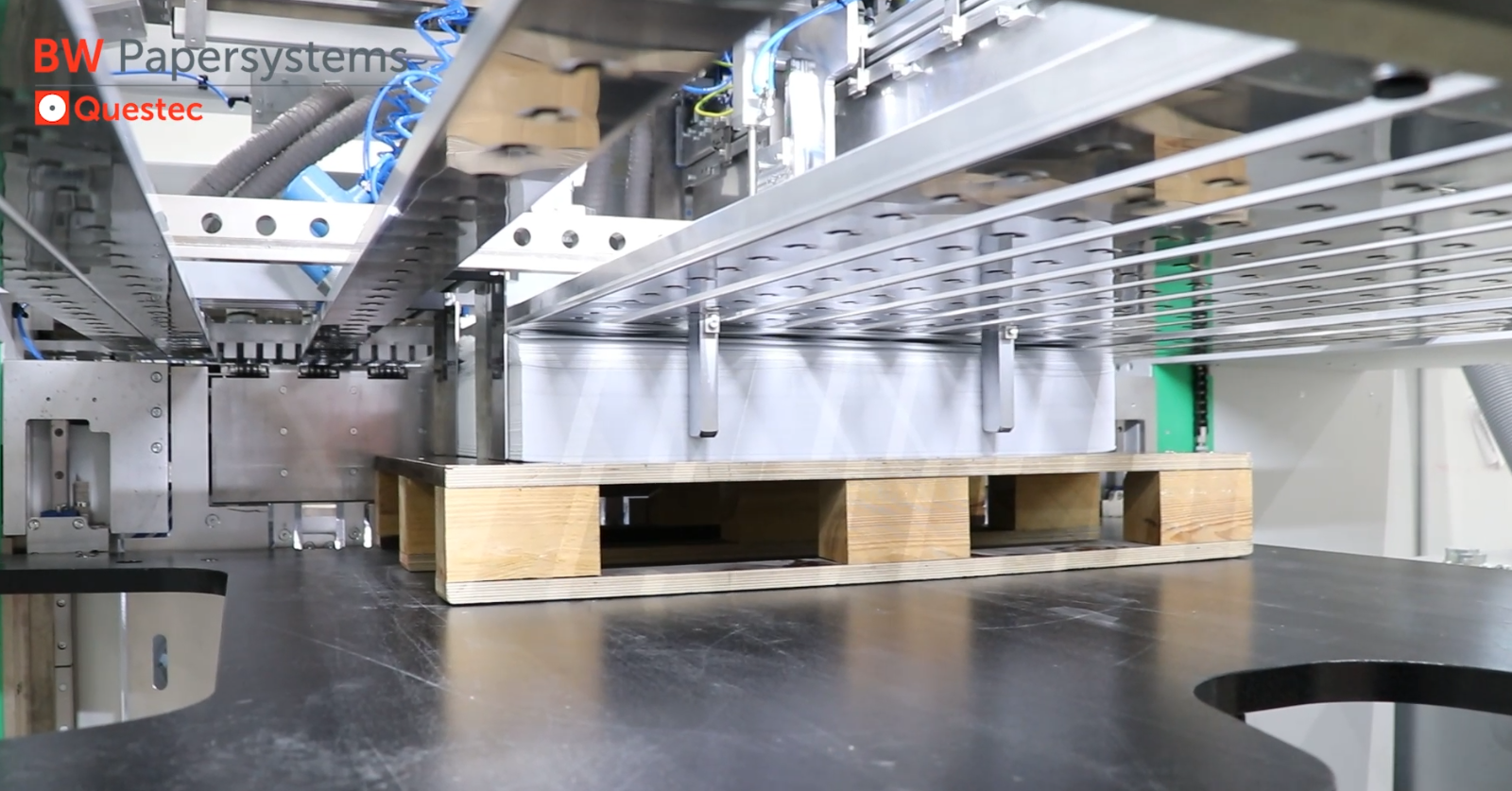 Questec RQS-V: sheeting 40 gsm lightweight paper at 300 to 400 mpm
---
With speeds of 400 m/min., the Questec RQS-V is the world's fastest variable rotary sheeter. It cuts lightweight paper, plastic film, beer labels and more at stepless variable cut-off lengths. This video demonstrates sheeting of 40 gsm lightweight paper, size 725 x 610 mm and, in 2 pocket operation, size 675 x 1110 mm - running at 300 up to 400 m/min. The sheeter can transport and cut single-layer thin printing papers starting from 30 gsm. For statically charged plastic film, transportation can start from 80 µm at a cut-off length of 400 mm - 1060 mm. This high-performance sheeter offers maximum flexibility, competitive technology, and high speeds.
Watch Video
Upgrades
---
With our extensive experience, we have developed a wide variety of upgrades and Technical Improvement Programs to keep your BW Papersystems equipment prepared for future production demands.
The Technical Improvement Program offers a catalogue of standard upgrades for attractive conditions.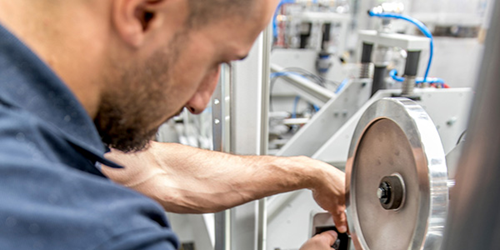 Our good contact with BWP has existed for years, on many organizational levels with exchange at eye level. Just like DREWSEN, also BWP takes a very pragmatic approach to master projects, always with the aim of creating a win-win situation for both sides.