Paper Converting Industry News

We want to share our news with you
Read about what people are saying about our equipment in our Success Stories, and our new product development and services in Technology News. If you are interested in learning more about us or working for BW Papersystems – check out the Company News. In the Service News, there are stories about how BWP audited, and inspected to troubleshoot or enhance equipment and processes.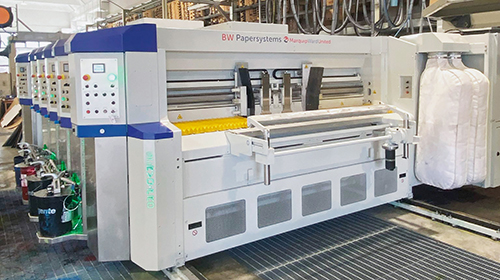 Nov 21, 2023
Successful start-up for New Packing Systems
"We had a smooth installation and successful start-up of the new line at New Packing Systems," says Angeli. "The operators, who are all familiar with technology from BW Papersystems, ensured the machine was running smoothly and machine acceptance has now been completed. It is great to get this fifth machine in and running in Europe, as New Packing Systems is a great customer for us."
Read Full Story
Tradeshows, Conferences & Webinars
Visit BW Papersystems at the most important industry trade shows, exhibitions or conferences worldwide. Our experts are happy to share insights on our comprehensive range of solutions directly with you. We look forward to meeting you!
We also offer webinars on dedicated topics or new solutions. Join these exclusive events, which have a limited number of participants and are only accessible with registration.
BW Papersystems has always more than met our expectations in terms of machine and product quality and high productivity. First-class equipment and supplier for first-class customers with high-performance standards. That's why we would buy a BW Papersystems banknote sheeter again.