Cut-Size Sheeting and Packaging Equipment

Ream Inspection
Sep 22, 2022, 17:39 PM
Alt URL :
Select if the pin marker should be up or down :
pin-up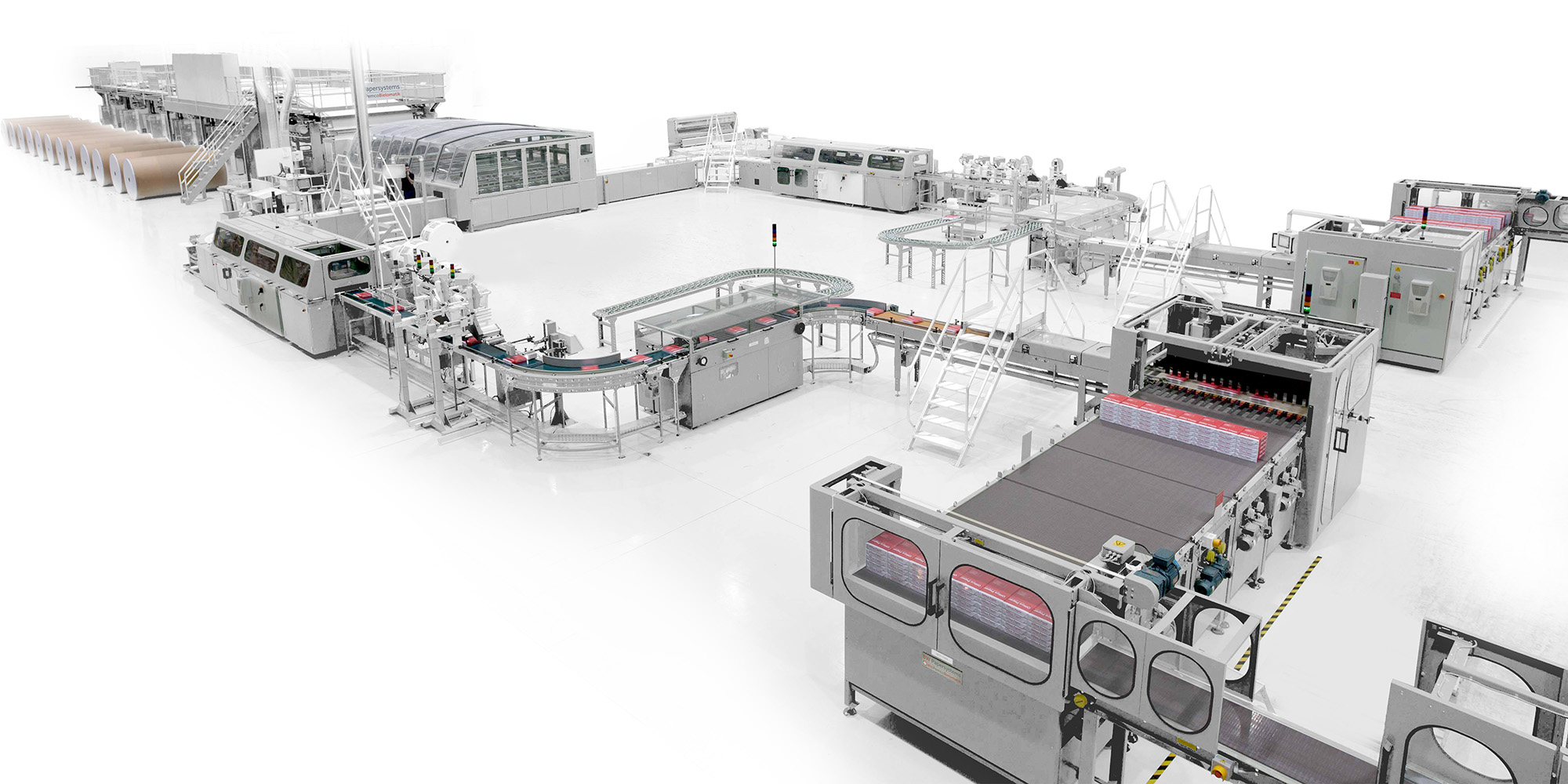 BW Papersystems is a leading manufacturer for the sheeting and paper converting industries
---
Our cut-size sheeters and wrappers convert and package copy paper, office paper or printer paper of a variety of sorts. We have the equipment for paper mills and paper converters.
We offer complete line solutions to convert cut-size paper from the paper reel to the finished pallet. Whether sheeting A4 or a full-size range of office paper products, we offer various, customized machines. Our machines range from 2 up to 16 pockets, producing office paper at its best. The full line solution is completed with inline ream wrapping, cartonizing and further downstream equipment.
Our machines' reliability, versatility, and efficiency provide high-quality solutions for all requirements. From large paper mills, smaller mills, and specialized paper converter, BW Papersystems has a machine for your business.
Sheeting Machine Features
BW Papersystems' cut-size sheeters offer the best cut accuracy, output, efficiency and size flexibility on the market. They can handle various paper grammages and types, at different speeds and with different automation levels.
Sheeting Machine Applications
BW Papersystems' extensive portfolio includes cut-size sheeters for various production environments. Our automated, high-speed sheeters, with 8 up to 16 pockets, are ideal for large paper mills. These machines offer non-stop and efficient production.
Our flexible cut-size sheeters of 2 – 6 pockets are specialized paper converting machines for loose leaves and copy paper. They are the perfect solution for office products and stationery manufacturers.
Our Cut-Size Sheeter Product Line
BW Papersystems offers a cut-size sheeter for all production and output requirements. Whether you need 2 or 16 pockets, size flexibility or mass production, high automation or easy operation - we have a cut-size sheeter machine for you.
With inline ream wrapping, cartonizing and further downstream equipment, we can even offer a full line solution. Learn more about our machines.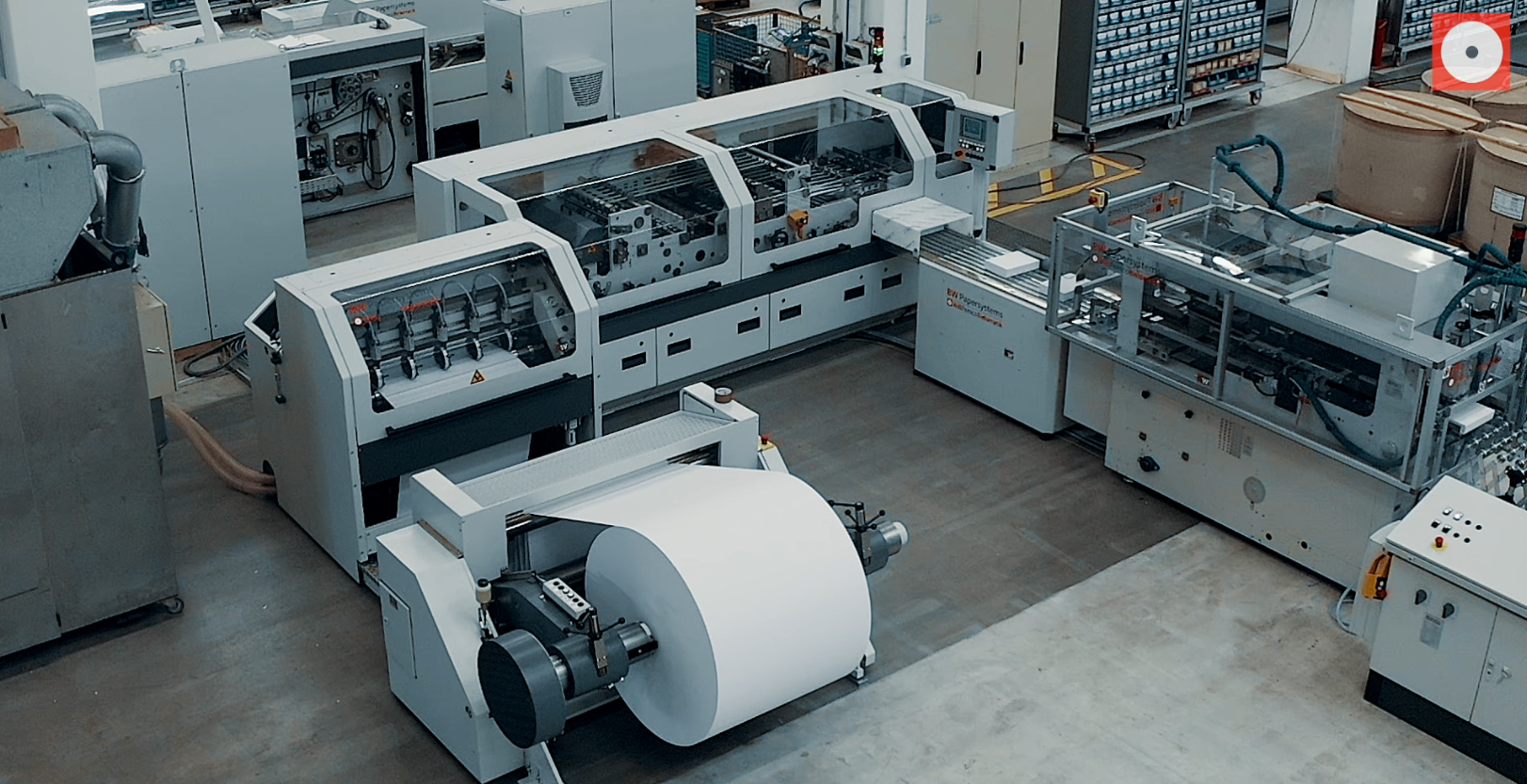 WillPemcoBielomatik P22-02 Cut Size Sheeter with CSW 25 Ream Wrapper
---
A small, flexible and efficient busy bee – the WillPemcoBielomatik P 22-02 cut-size sheeter runs at 550 m/min. with up to 20 reams of A4 copy paper per minute. Its design allows to run up to 4-pocket wide rolls on this 2-pocket sheeter. Options like A5 or flexo ruling for loose leaves make this sheeter even more versatile for small paper converters or stationery manufacturers.
Watch Video
Upgrades
---
With our extensive experience, we have developed a wide variety of Upgrades and Technical Improvement Programs (TIP) to keep your BW Papersystems equipment prepared for future production demands.
The Technical Improvement Program offers a catalogue of standard upgrades.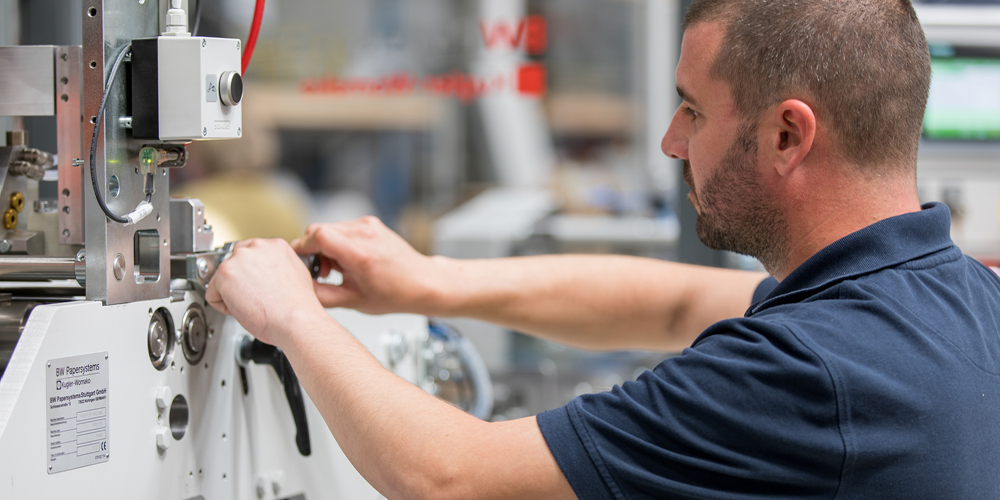 We're thrilled to have partnered with BW Papersystems on this project. BWP's first-rate products, and the fact the machine was built right here in Wisconsin, made them the obvious choice for this capital investment.