RFID

Multi-layer
Sep 23, 2022, 07:00 AM
Alt URL :
Select if the pin marker should be up or down :
pin-up
Multi-layer paper and foil processing equipment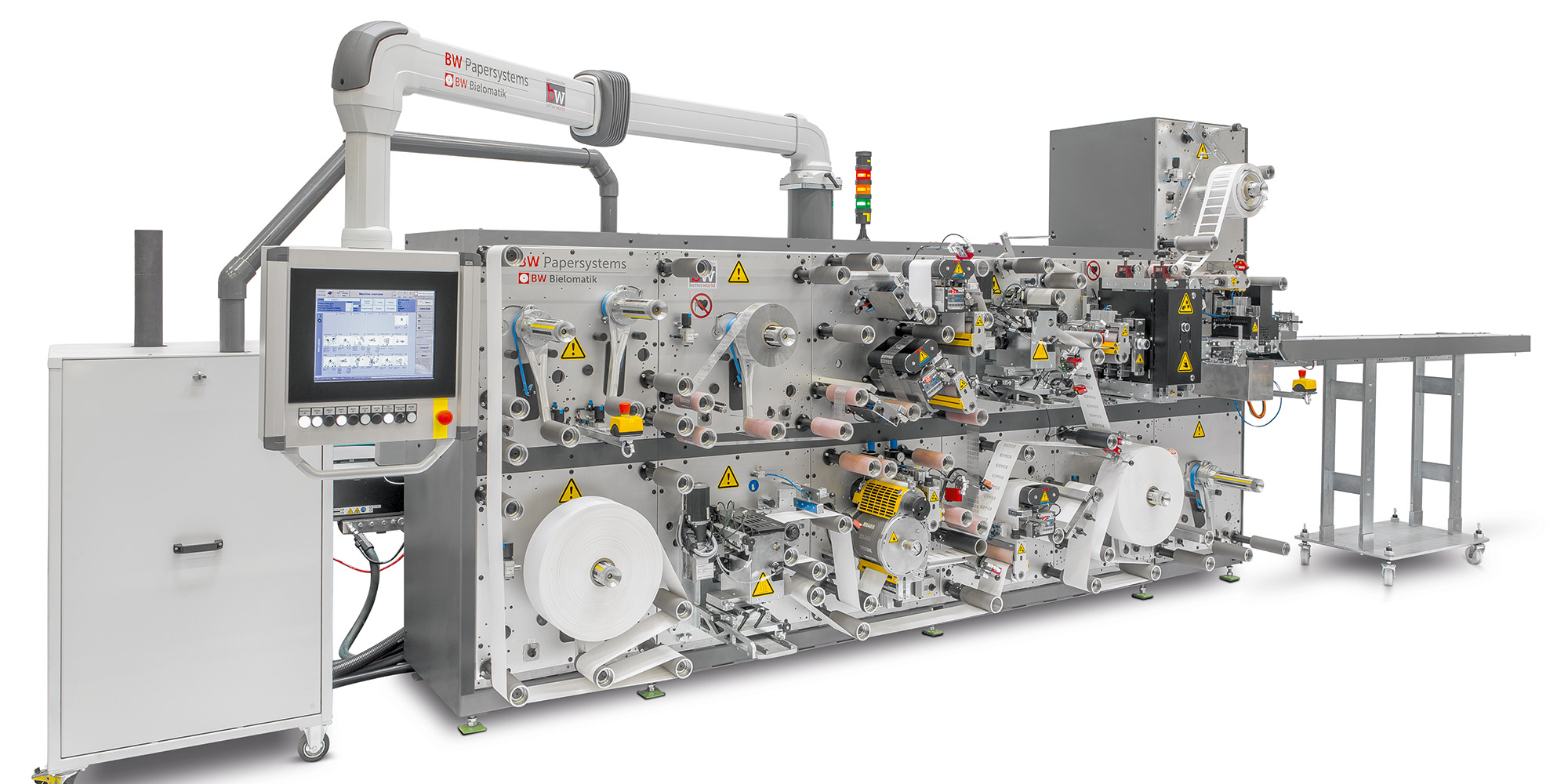 Pioneer in RFID technology
---
From the pioneer days of the RFID technology in the late 1990s, the BW Bielomatik brand name has been synonymous with RFID related reel-to-reel converting technology.
We offer the complete range of manufacturing process solutions for the production of all the various form factors and layer constructions of Smart Labels and Tags required today and in the future. The highly modular high speed manufacturing system ensures accurate RFID inlay placement, register lamination of multiple layers of paper or foil, rotary die cutting, and other relevant supplementary processes, paying special attention to protect the sensitive RFID chips. Also chip data encoding and tag personalization are available features.
In addition, RFID technology transfer can be provided to newcomers in this segment. With utmost care, 100 % quality control is applied to ensure that products meet highest quality requirements after processing. BW Bielomatik solutions have been renowned for ensuring lowest cost of ownership under highly competitive market conditions.
RFID processing systems at a glance:
Highly modular machine concept from entry level to high end solutions
Multi-layer paper and foil processing equipment
Reel-to-reel converting equipment for dry and wet inlays and chip modules
Professional production of RFID labels, tags, tickets and contactless Smart Cards, NFC gaming cards
Converting speed range of up to 90,000 Smart Labels per hour
Inspection and encoding machines for Smart Labels, Tickets and Tags (HF/UHF)
Customized systems for special requirements
Technical Data for RFID Converting Machines
| | | | |
| --- | --- | --- | --- |
| Converting Machines | | Imperial | Metric |
| Processing width: standard | max. | 6.5 in. | 165 mm |
| Processing width: under certain conditions | max. | 7.7 in. | 196 mm |
| Processing width: narrow web option available | max. | 4 in. | 100 mm |
| Processing width: SmartOne | max. | 10 in. | 250 mm |
| Speed: under certain conditions | max. | 295 ft/min | 90 m/min |
| Speed: inlay cutting knive speed | max. | 1560 cuts/min | |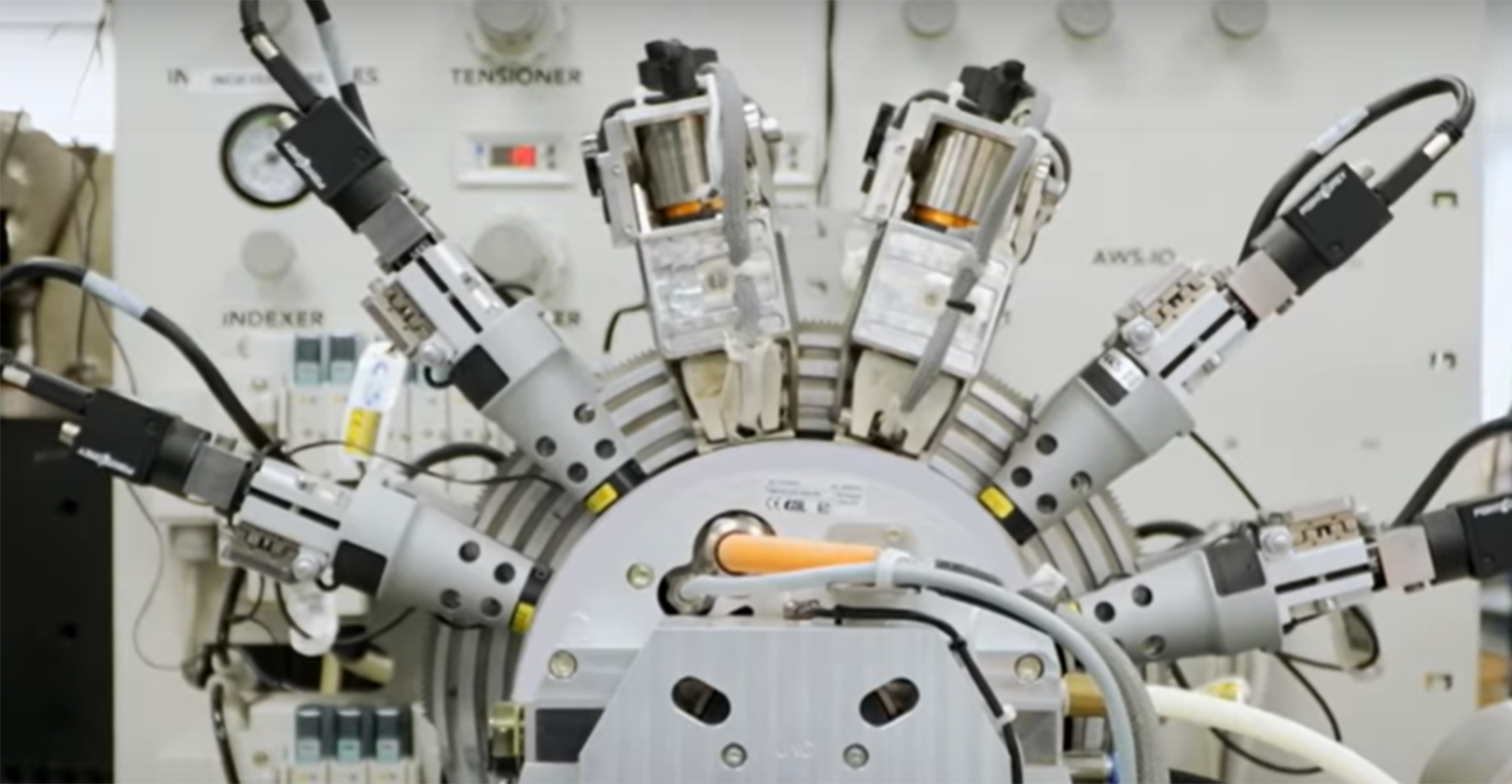 TagLiner RFID Inlay Die Bonding Machine
---
BW Bielomatik presents TagLiner – the highest capacity Inlay Die Bonding machine in the RFID industry.
This RFID inlay manufacturing machine ensures extremely precise positioning, high bonding quality and usage of simpler and cheaper raw materials.
Watch Video
Spare Parts
---
BW Papersystems provides top-quality, original machine spare parts to provide peak performance, efficiency, and safe operations from your machines. We know there are times when getting a part very quickly is pivotal for machine productivity, so that is why we store parts in warehouses all over the world, ensuring quick shipment of premium, critical parts.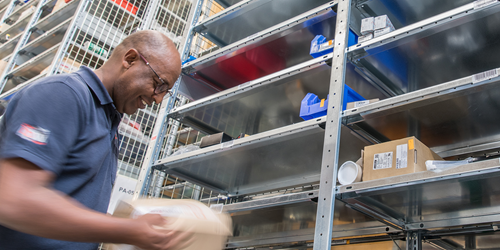 We strongly benefit from numerous converting alternatives offered by BW Papersystems. Efficiency, speed and best-in-class performance ensure our production of high quality RFID labels, hangtags, stickers and tickets.