2000NT Curioni Flexo Folder Gluer
Product Description
---
Drive for Flexo Folder Gluer
Extend-o-feed lead-edge feeder
4 bottom printing flexo unit
Powered slotting unit
Rotary die cutting unit
Folder-gluer with top loading counter-ejector
Accurate folding with the K-belts
Glue extrusion unit
Rotary brush
Misalignment detector
Computer operated automation Master II
Technical Data
Product Details
Options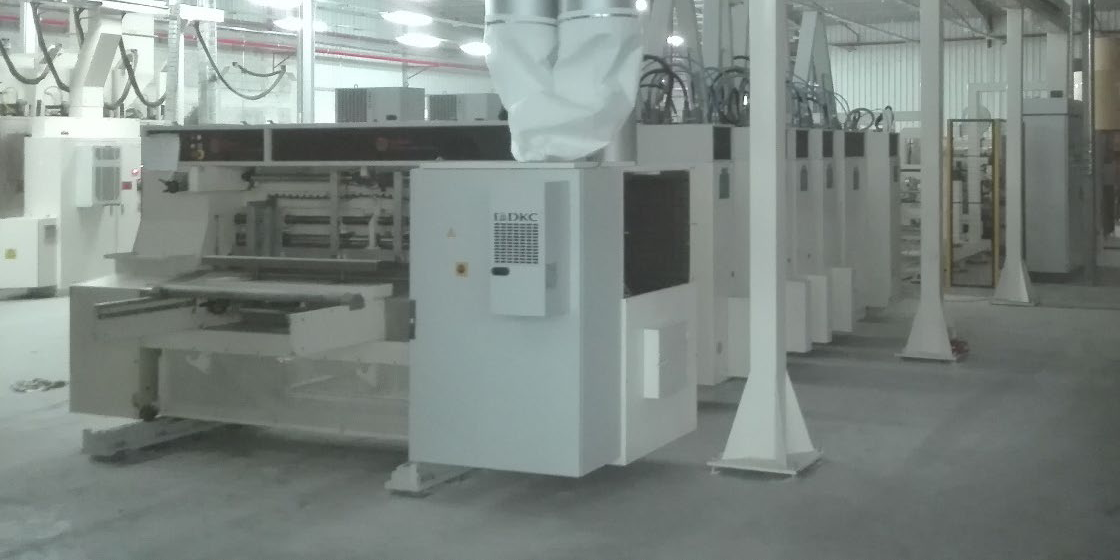 Used 2000NT Curioni Flexo Folder Gluer
---
Drive for Flexo Folder Gluer, extend-o-feed lead-edge feeder, 4 bottom printing flexo unit, powered slotting unit, rotary die cutting unit, folder-gluer with top loading counter-ejector, accurate folding with the K-belts, glue extrusion unit, rotary brush, misalignment detector, computer operated automation Master II. Don't miss this opportunity. Contact us today to learn more about this available machine located in EMEA.
Watch Video
Find Your Machine
---
BW Papersystems offers a wide selection of paper industry equipment with industry-leading technology.
Learn more about the BW Papersystems equipment and products offered.
Click Here
Works Well With
---
If you are looking for other machines in the process, here they are.
You Might Also Like
---
The machine or line you are looking at is great, here are some other models or individual line units.