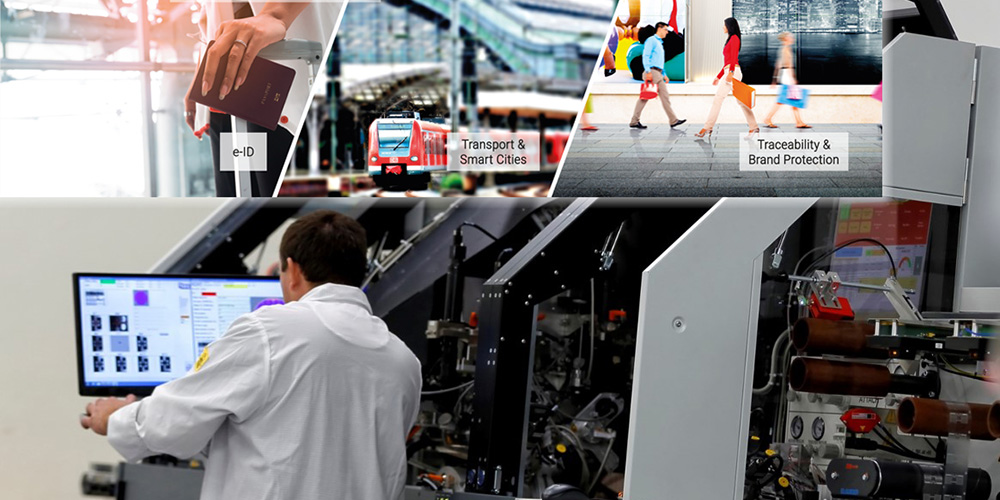 Paragon ID increases capacity and adds value with a BW Bielomatik TagLiner for RFID tag production
---
Paragon ID, the leading provider of identification solutions for Transport, e-ID, Traceability and Brand Protection is pleased to announce that it is the first RFID tag manufacturer in the world to have invested in a BW Bielomatik TagLiner, a new chip bonding concept for RFID tag production which was officially launched in Spring 2018 by BW Bielomatik, part of BW Papersystems.

As a leading provider of RFID tags and contactless ticketing, with growing requirements from its customers and new contracts to fulfill, Paragon ID identified that it needed equipment that could deliver speed and increased capacity whilst providing high quality products in UHF (traceability and retail) and HF (secure authentication and customer engagement).

The Tagliner has allowed Paragon ID to strengthen its global set-up of high performance centralized chip attachment, coupled with multilple converting sites in Romania, France, the UK and the US to serve its strategic markets: mass transit, health, pharma, defence, automotive, retail and fast-moving consumer goods.fasdfasdf
The investment already proved very beneficial to secure and support new contracts (100m+ UHF and NFC tags) including:
Hasbro Dropmix game in partnership with NXP

New health and pharma projects such as Biolog-id

Retail and automotive track and trace
The TagLiner, a new chip bonding concept for RFID tag production was officially launched in April 2018 by BW Bielomatik, part of BW Papersystems, during RFID Journal Live! Show in Orlando. With a world record speed, combined with an exceptional bonding strength of the RFID chip and an industry-leading output, the Tagliner is the first of its kind, bringing tag manufacturers increased capacity, costs reduction and improved efficiency.
Clem Garvey, CFO & COO at Paragon ID says: "Our strategy is to remain one step ahead of technological advancements. Investing in this equipment was part of our global strategy to serve our customers with growing requirements for contactless solutions. Our product and service offering is at the crossroad between security and digital including issuance, smartphone apps and security platforms."
Jürgen Rexer, Global Technical Sales Manager RFID at BW Papersystems comments: "We are delighted to have worked with Paragon ID on the launch of our new TagLiner. Our close working relationship has giving us the opportunity to test our machine in a live industrial environment allowing us to be able to officially launch the machine in April, ready for other tag manufacturers."
Find Your Machine
---
BW Papersystems offers a wide selection of paper industry equipment with industry-leading technology.
Learn more about the BW Papersystems equipment and products offered.
Click Here
With the acquisition of the ServoPro we have notably reduced the set up time and also increased the productivity of the machine both in quality and quantity.