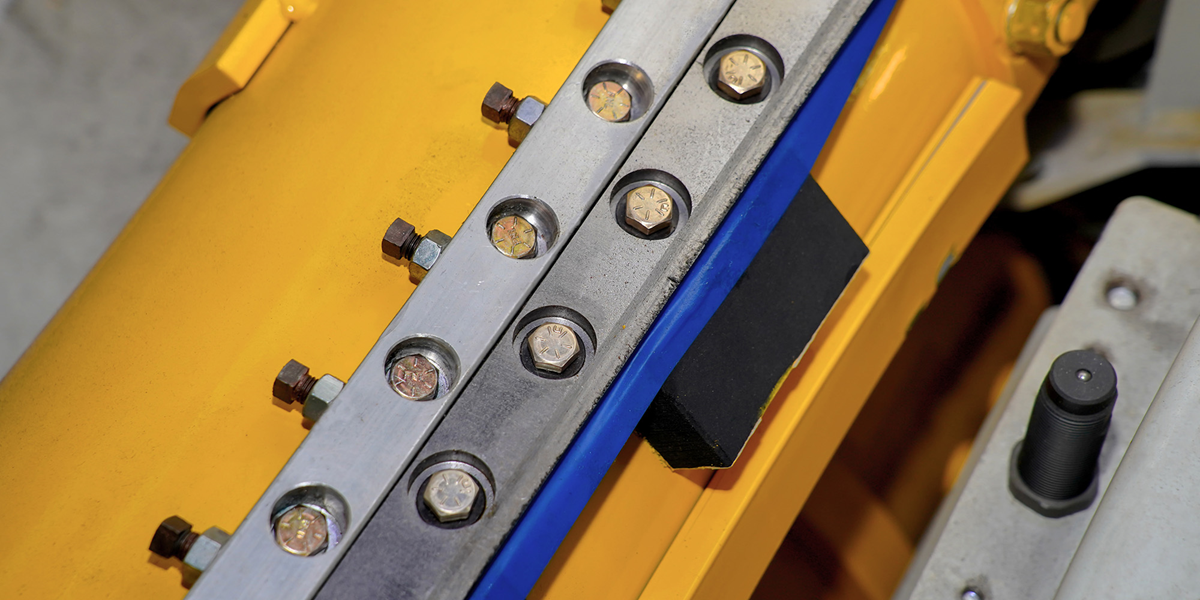 Do you want to extend the life of your Corrugator Cutoff Knife?
---
Your Cutoff Knife is essential to the quality of your corrugator's production. Board and stack quality are dependent on it functioning at the highest level!
Did you know that you can improve performance and extend the lifetime of your existing Cutoff Knife by investing in one of our many upgrades?
1) Exit Nip Roll: Provides improved board control and shingle quality by increasing the exit nip force and zero-crush wheel stability
2) High Speed Knife Cylinder: The new design increases cylinder stiffness, significantly decreases cylinder vibrations, and improves cut quality at higher production speeds.
3) Knife Top Safety Covers: Replaces existing bi-fold doors with grate-style top covers with roller cover type limit switches. Robustly designed for long term use, this upgrade improves overall operator safety.
4) Tail Tracker: Requires less maintenance to pull roll to maintain accurate tailout sheets and provides consistent tail accuracy: to within ± .080 (2 mm) absolute of cut length.
More upgrade Options are available for various Cutoff Knife models.
Contact us to find out more
Technical Service
---
Contact our Technical Service for Installation, Rebuilds, Relocation, Training, and much more.
Click Here
With the acquisition of the ServoPro we have notably reduced the set up time and also increased the productivity of the machine both in quality and quantity.