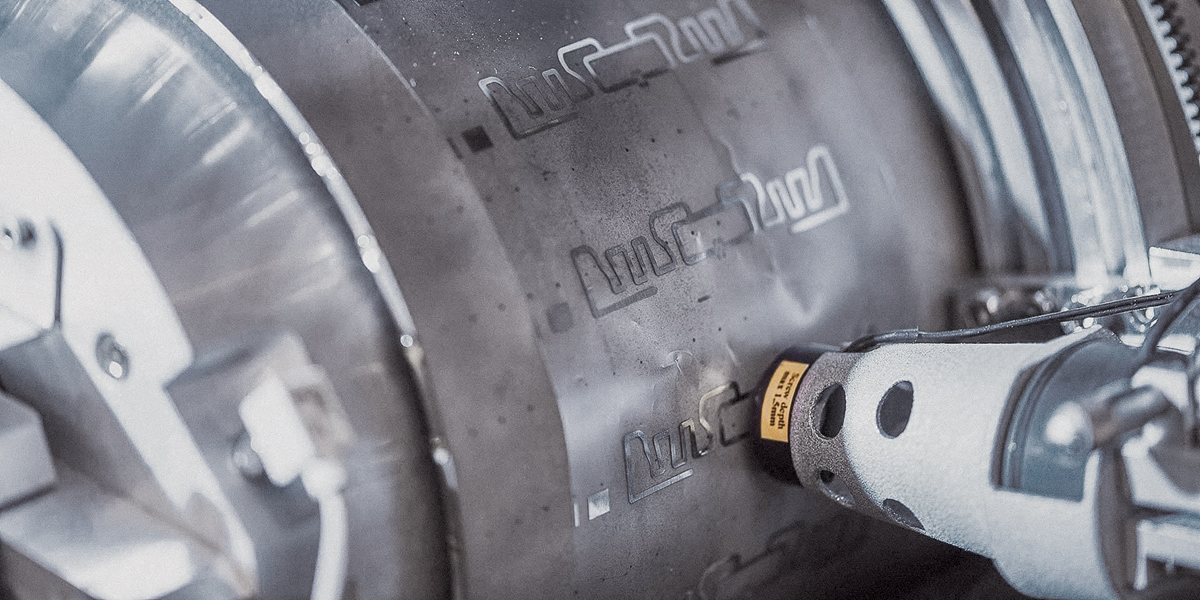 BW Bielomatik TagLiner – New Chip Bonding Concept for RFID Tag Production
---
Providing world record speed, industry-leading output and best chip bonding strength
BW Papersystems' brand BW Bielomatik launches an innovative solution to produce RFID inlays: the TagLiner. By proving unrivaled production speed, highest output and a so far unreached bonding strength, the TagLiner helps manufacturers overcoming their most pressing issue – a reduction in cost and increase in efficiency in the production process of RFID tags.
The new TagLiner will officially be launched on April 11, during this year's RFID Journal LIVE! event in Orlando, FL, USA. With its strictly modular approach, using experience from the semiconductor industry, this innovative RFID manufacturing solution will certainly set new standards from the start – continuing the BW Bielomatik industry success story in RFID reel-to-reel converting technology since the late 90's.
Jürgen Rexer, Global Technical Sales Manager RFID at BW Papersystems' Stuttgart, Germany, location, explains why: "The irresistible value proposition of the TagLiner really is its combination of exceptional bonding strength of the RFID chip which can't be found in any other machine on the market, and its industry-leading output, even at longer product pitches. This means, our customers can set new product standards – all while cutting their costs by shortening production times tremendously." Additional features include a single-track design for easy operation, very short set-up times as well as a servo-controlled curing device that avoids heat-up changes. The variety of superior end products include RFID inlays made of simpler and lower cost materials, such as non-transparent substrates like paper, helping to further reduce cost.
A production yield of more than 99% speaks for itself and greatly increases production efficiency. When designing the TagLiner, another major focus was reducing setup times and ensuring greater user-friendliness. For example, with only two curing units installed in the whole machine, the switch of antenna materials and related setup becomes very easy and fast. And with the collection of process data during the whole production, an easy analysis and evaluation is always at hand.
While the TagLiner is already an excellent choice for RFID tag and label manufacturers today, its modularity allows for easy and simple upgrading and capacity expansion in the future. Add-ons our customers can look forward to in the near future are automated reel change options that will dramatically shorten down times, as well as the possibility of higher speed as a field upgrade. Of course, like any other machine from BW Papersystems, also the TagLIner is backed up by a global but local network of experienced service technicians, by original spare parts available from regional warehouses and by a variety of other service solutions.
Learn more about the TagLiner, BW Bielomatik and BW Papersystems by contacting us via info.stuttgart@bwpapersystems.com.
Find Your Machine
---
BW Papersystems offers a wide selection of paper industry equipment with industry-leading technology.
Learn more about the BW Papersystems equipment and products offered.
Click Here
With the acquisition of the ServoPro we have notably reduced the set up time and also increased the productivity of the machine both in quality and quantity.