TIP F 1710 Replacement of the Sheet Catch Station to SoftTec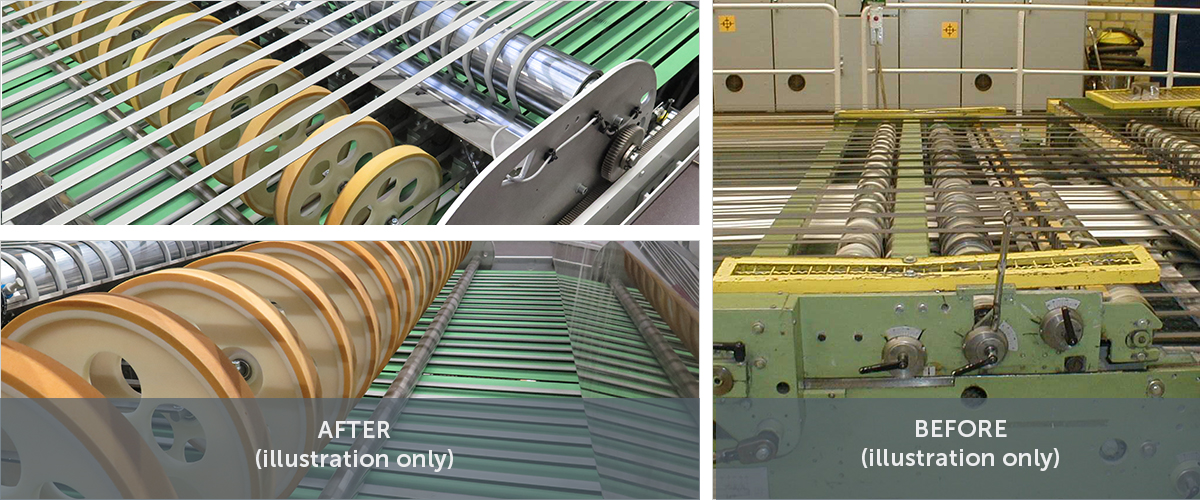 Machine Model for Improvement
All Jagenberg Sheeters
Description of Improvement
This upgrade from the Technical Improvement Program (TIP) replaces the existing sheet catch station by a new BW Papersystems SoftTec station with manual adjustments.
The existing sheet catch station is working with belts which causes paper markings in the production flow.
The new SoftTec system contains self adjusting catching rolls with a larger diameter in order to ensure a uniform brake force at the complete working width.
There is a significant reduction of "stopper markings" and the machine can perform at approx. 10% higher production speed. The handling of the new sheet catch station is simplified.
As an option the SoftTec station can be equipped with automatic adjustments.
This upgrade usually pays for itself within 6 months.
Benefits
Reduction of paper markings
Approx. 10% increased production speed and improved

brake performance

This upgrade usually pays for itself within 6 months
Technical Service
---
The BW Papersystems Service Department is a highly dedicated team of people committed to giving the best customer support in the industry. Trained technicians are available for emergency service, machine updates and maintenance.
Technicians are available throughout the world for fast response and quality service. Learn more about how our service technicians can help you.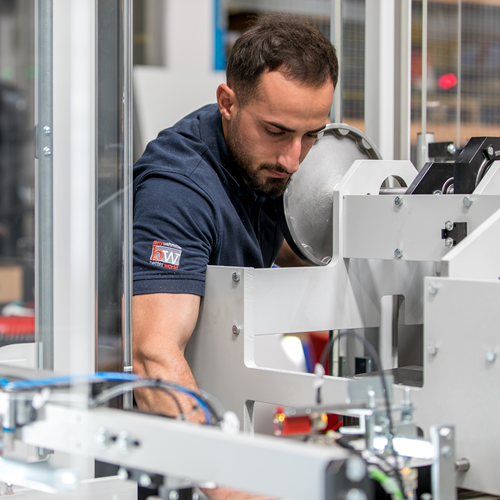 A sheeter that we had planned especially for our lightweight specialty papers has become an all-round smart sheeter that can process even heavy grammages up to 300 gsm with maximum cutting accuracy.