TIP F 1480A / 1480B Replacement of Obsolete Linear Position Sensor (and FGB controls) of Cross Cutter Draglink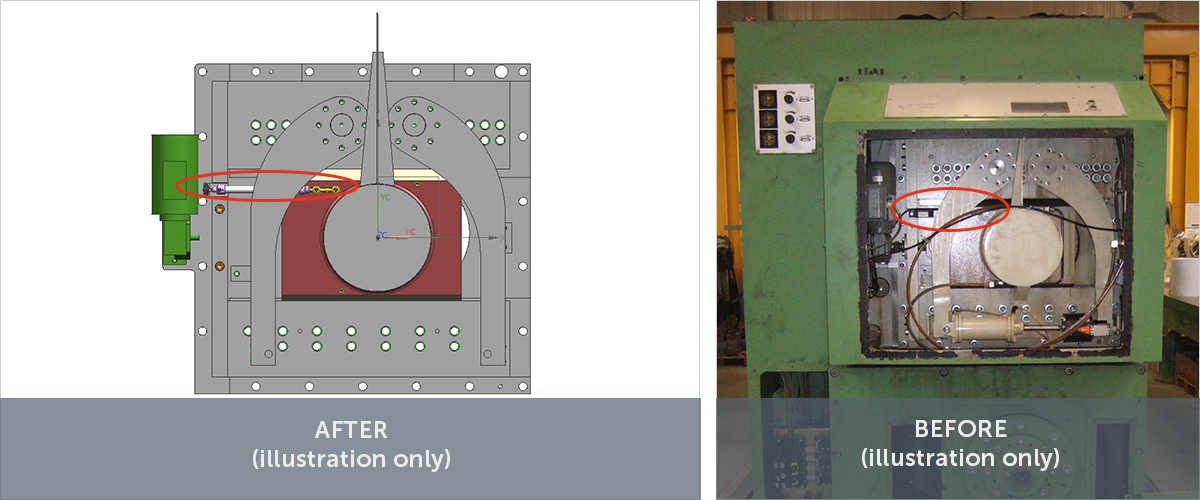 Machine Model for Improvement
All Jagenberg sheeters with mechanical cross cutter draglink assembly
Description of Improvement
The Linear Position Sensor (LPS) is part of the safety monitoring system in combination with the "FGB" controls. The FGB controls the speed limitations in combination with the mechanical limitations of the draglink system.
The existing LPS and FGB controls are obsolete and no more available as a spare. The result: Two redundant systems control the draglink safety system. A faulty LPS or FGB controls would shut down the sheeter.
Bypassing the faulty sensor or FGB controls would significantly increase the risk of a total loss of the draglink mechanical assembly and the cross cutter drive. Very high restoring cost and a long sheeter shut down would be the consequence.
TIP F 1480 A: Only the Linear Position Sensor (LPS) will be replaced, including mechanical adapter parts. Prerequisite: the machine must be equipped with a Siemens S7 or TIA Portal system.
TIP F 1480 B: Both the Linear Position Sensor (LPS) and the FGB will be replaced with a new system.
The complete draglink system will be tested. In case possible other deficits will be detected, this might result in the need for additional parts which are not part of this upgrade.
Benefits
Proven state-of-the-art OEM technology
Eliminating obsolescence
Technical Service
---
The BW Papersystems Service Department is a highly dedicated team of people committed to giving the best customer support in the industry. Trained technicians are available for emergency service, machine updates and maintenance.
Technicians are available throughout the world for fast response and quality service. Learn more about how our service technicians can help you.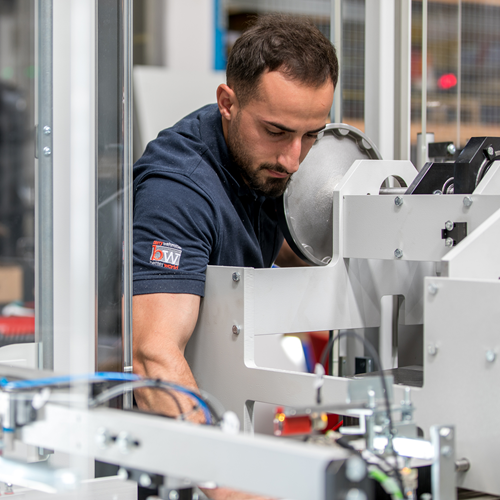 A sheeter that we had planned especially for our lightweight specialty papers has become an all-round smart sheeter that can process even heavy grammages up to 300 gsm with maximum cutting accuracy.