TIP F 1310 Replacement of obsolete Micromatik (μM) drive systems by Sinamics/Simotion components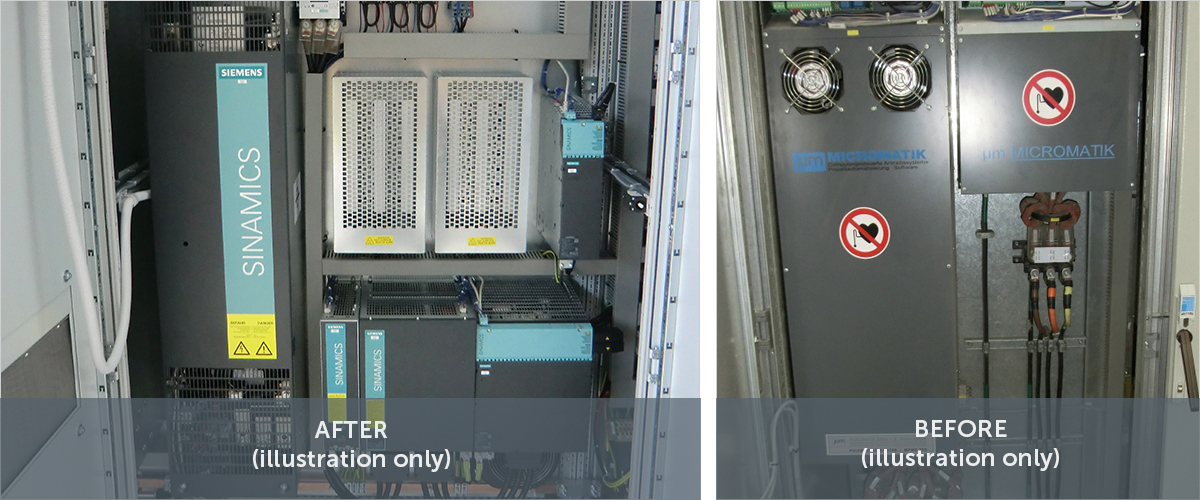 Machine Model for Improvement
All E.C.H. Will Folio Sheeters with Micromatik (μM) drive systems
Description of Improvement
This upgrade is part of our Technical Improvement Program (TIP) and replaces the obsolete Micromatik (μM) drive(s) and drive control systems by new Sinamics/Simotion components.
This TIP is applicable for E.C.H. Will folio sheeters equipped with a Micromatik (μM) drive system for:

Cross cutter
Suction box
Main draw roll
The current installed Micromatik drive and drive control components will be replaced by a Siemens Sinamics/Simotion system.
The Micromatik electrical cabinets will be replaced by new completely pre-assembled electrical cabinets. The dimensions
of the new electrical cabinets will be equal to the currently installed Micromatik electrical cabinets.
For Micromatik DC drive systems, the motors will have to be replaced by an AC drive system. Most AC motors can remain as they are, however, some of the installed motors might be obsolete and need to be replaced as well. This will be evaluated from case to case.

Benefits
Latest technology and spare parts availability
Remote access
Technical Service
---
The BW Papersystems Service Department is a highly dedicated team of people committed to giving the best customer support in the industry. Trained technicians are available for emergency service, machine updates and maintenance.
Technicians are available throughout the world for fast response and quality service. Learn more about how our service technicians can help you.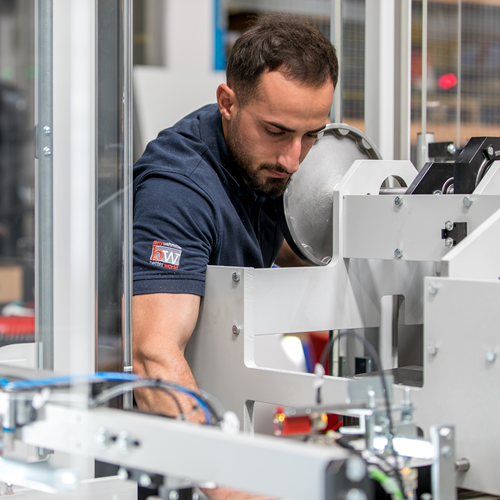 A sheeter that we had planned especially for our lightweight specialty papers has become an all-round smart sheeter that can process even heavy grammages up to 300 gsm with maximum cutting accuracy.