TIP CUT-0401 Auto Sheet Length & Squaring Upgrade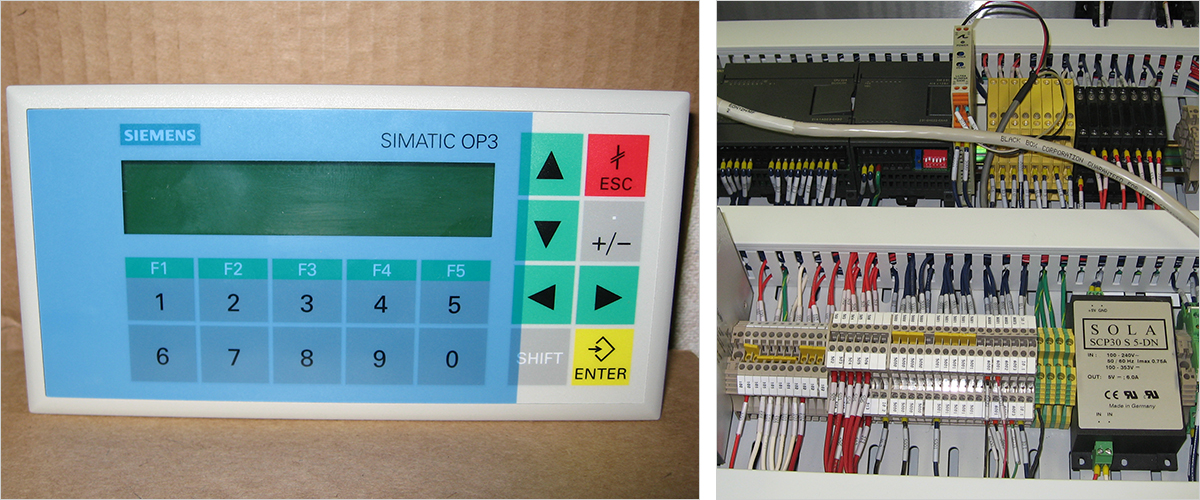 Machine Model for Improvement
All Folio-Size Sheeters type SHM
Description of Improvement
This upgrade is part of the Technical Improvement Program (TIP); it is designed as a direct substitute for the obsolete SHM Sheet Length and Squaring Controller. It performs all of the functionality of the older controller as well as some new functionality, not available with the older controller.
This upgrade is designed to use all existing machine mounted hardware wherever possible. The squaring position transducer, draw drum encoder, knife marker, squaring and length motors, selector switches, and pushbuttons remain the same. These devices plug into the same receptacles on the newer unit as they did on the older unit.
The only piece of existing hardware that is not used is the thumbwheel (or edge) switches. These have been replaced with a 3.8" color TFT touch screen. Through this device the operator enters the sheet length (selectable, millimeters or inches), performs diagnostics, and calibrates the unit.

Benefits
Thumbwheels are not used anymore to enter sheet length
Digital operator interface to enter sheet length and

removal of old thumbwheel system

PLC controller for advanced operation with easy set up

and diagnostics
Technical Service
---
The BW Papersystems Service Department is a highly dedicated team of people committed to giving the best customer support in the industry. Trained technicians are available for emergency service, machine updates and maintenance.
Technicians are available throughout the world for fast response and quality service. Learn more about how our service technicians can help you.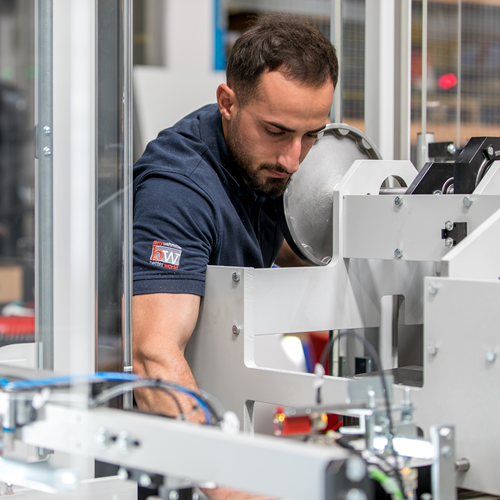 A sheeter that we had planned especially for our lightweight specialty papers has become an all-round smart sheeter that can process even heavy grammages up to 300 gsm with maximum cutting accuracy.