TIP C 4015 Upgrade Siemens Controls to S7 TIA Portal (1500 series)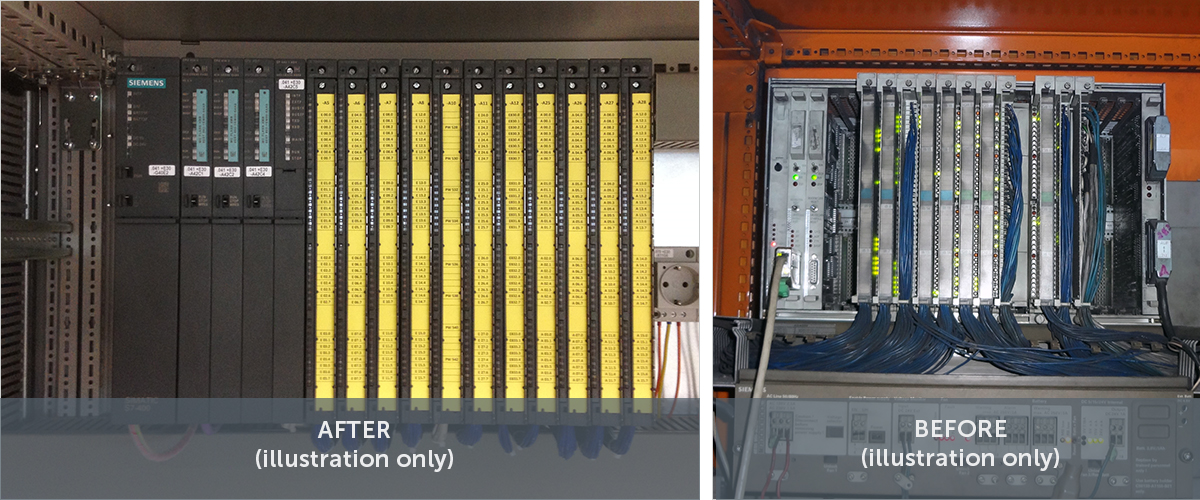 Machine Model for Improvement
All E.C.H. Will cut-size sheeters with Siemens machine controls (PLC)
Description of Improvement
This upgrade is part of our Technical Improvement Program (TIP) and replaces older or obsolete Siemens controller components from the main machine and back stands by Siemens S7 "Totally Integrated Automation" (TIA) Portal components.
All components, such as the CPU, interface-, communication-, and I/O cards, are replaced. The availability of spare parts for this new S7 TIA Portal system is ensured. A complete new rack with the S7 TIA Portal components will be integrated in the existing electrical cabinet.
The new S7 TIA Portal machine control allows trouble-free communication with other systems and sophisticated diagnostic features. This is a base for future upgrades.
Benefits
Modern machine control replacing (obsolete) components

- ensures spare parts' availability

Prerequisite for further upgrades
Enhanced diagnostic system
Technical Service
---
The BW Papersystems Service Department is a highly dedicated team of people committed to giving the best customer support in the industry. Trained technicians are available for emergency service, machine updates and maintenance.
Technicians are available throughout the world for fast response and quality service. Learn more about how our service technicians can help you.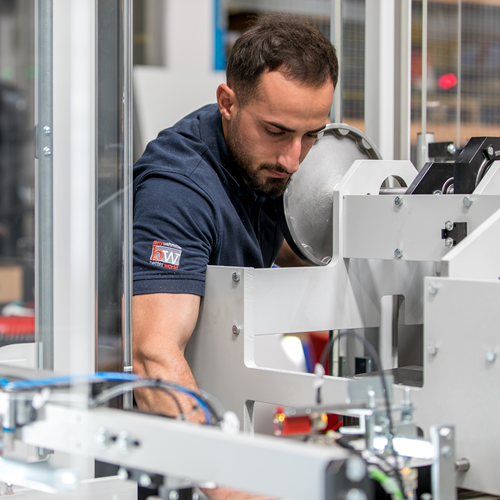 A sheeter that we had planned especially for our lightweight specialty papers has become an all-round smart sheeter that can process even heavy grammages up to 300 gsm with maximum cutting accuracy.