TIP C 4010 Touchscreen HMI Operator Panel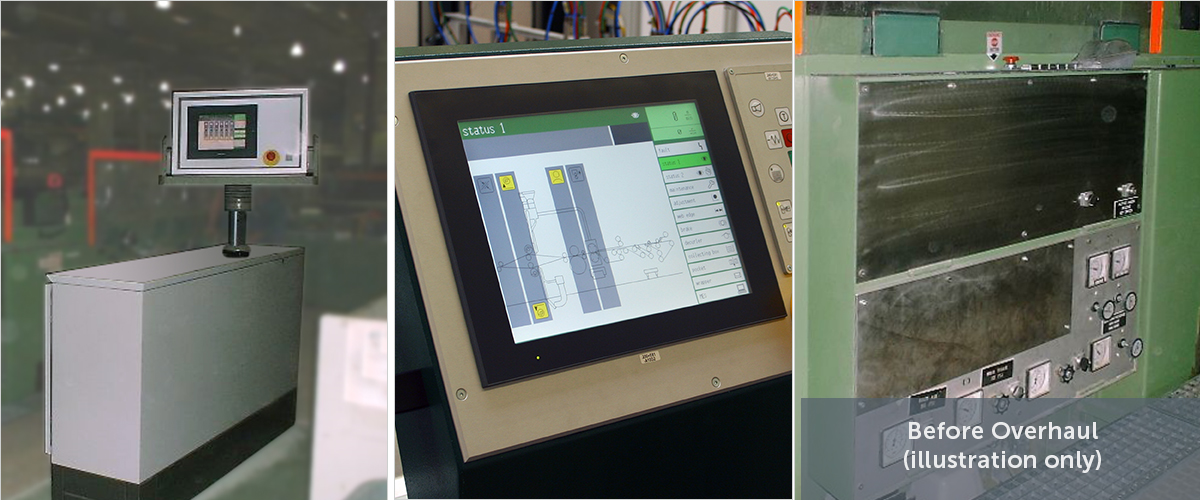 Machine Model for Improvement
All E.C.H. Will cut-size sheeters 6 - 12 pockets, types SLK 440 with PLC
controls, SLK 460, SLK 470 and SLK 480
Description of Improvement
The existing operator panel with hardware switches is very prone to wear and malfunction due to dust, dirt and continual use over the years of the small switches and thumbwheels. This can cause problems in daily operation as it becomes difficult and time-consuming to make precise settings, e.g. for "number of unwind stands to be run" or "sheet size". Any breakdown of this old-style panel can cause extensive, costly machine downtimes of the machine, as some replacement parts are no longer available.
This upgrade replaces the existing panel with a touchscreen HMI operator panel. Mounted in an electrical box, it is either fixed to a swing arm or mounted on a small console, its location chosen by the customer for optimum convenience. An added bonus is the improvement in operator ergonomics.

The HMI touchscreen allows user-friendly, easy operation of the machine. The panel also allows for later additions of further functions, such as TIP C 4020 Auto Ramp Speed Up & Down, TIP C 4021 Auto Stop End of Reel or TIP C 1055 Programmable Settings of Decurl Bars.
Benefits
Eliminates faulty, partially obsolete switches - reducing

risk of malfunctions and downtimes

Operator-friendly, further upgradeable modern HMI touch

panel

Investment typically pays for itself within days - compared

to unplanned downtime
Technical Service
---
The BW Papersystems Service Department is a highly dedicated team of people committed to giving the best customer support in the industry. Trained technicians are available for emergency service, machine updates and maintenance.
Technicians are available throughout the world for fast response and quality service. Learn more about how our service technicians can help you.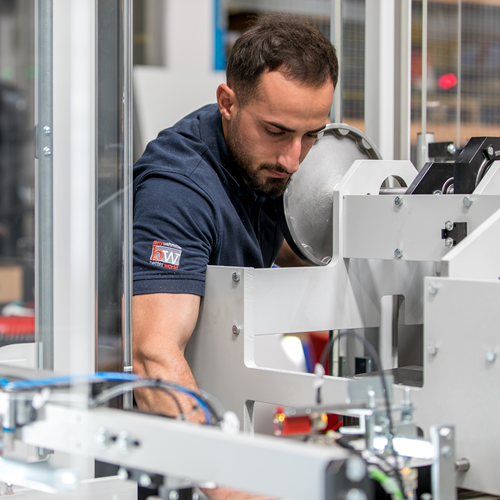 A sheeter that we had planned especially for our lightweight specialty papers has become an all-round smart sheeter that can process even heavy grammages up to 300 gsm with maximum cutting accuracy.