TIP C 2215 Replacement of AMK KU Modules for Ream Reject Unit "Alfredomat"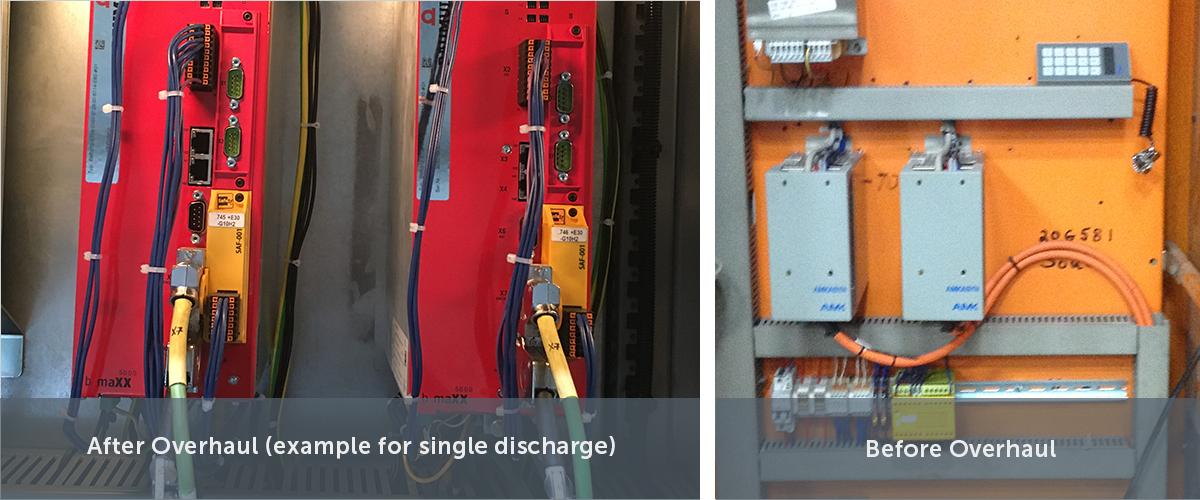 Machine Model for Improvement
All E.C.H. Will cut-size sheeters with AMK KU modules installed in ream
reject unit type "Alfredomat"
Description of Improvement
The existing AMK KU module series in the ream reject unit type "Alfredomat" is obsolete. This TIP replaces the existing AMK KU modules with a state-of-the-art servo drive system.
The functionality in the unit is restored with the original specification remaining unaltered. There is no change to the original ream reject speed.
Note: The installed AMK Motor will remain as it is. The replacement of the motor is optional and not included in the standard TIP scope.
As only the obsolete parts are replaced, this upgrade eliminates the risk and costs of unplanned downtime due to obsolescence with minimum investment.
Benefits
Minimized risk of unscheduled downtimes due to

obsolescence

Minimum investment

Spare parts availability
Technical Service
---
The BW Papersystems Service Department is a highly dedicated team of people committed to giving the best customer support in the industry. Trained technicians are available for emergency service, machine updates and maintenance.
Technicians are available throughout the world for fast response and quality service. Learn more about how our service technicians can help you.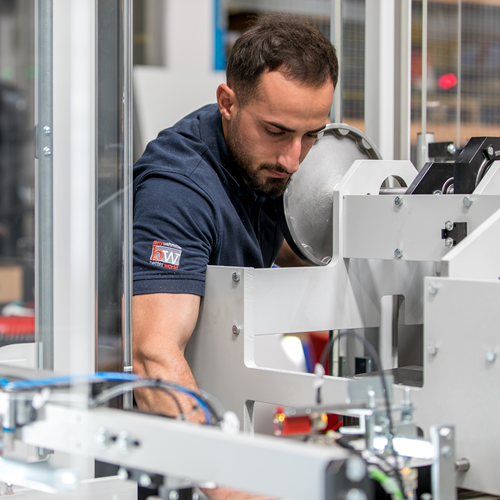 A sheeter that we had planned especially for our lightweight specialty papers has become an all-round smart sheeter that can process even heavy grammages up to 300 gsm with maximum cutting accuracy.