TIP C 1403 Cross Cutter General Overhaul and Dampening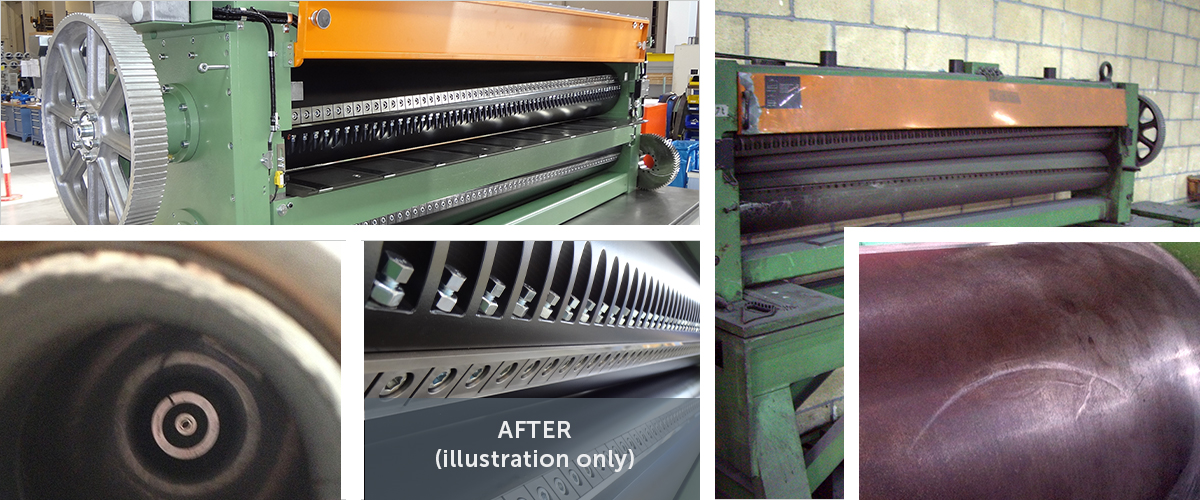 Machine Model for Improvement
All E.C.H.Will synchronous cross cutter units, especially recommended for 10
pocket sheeters
Description of Improvement
Over time, after years of intensive daily, around the clock production, cross cutter parts wear out. As a result, knife life becomes shorter, cut quality deteriorates and oil leakages can occur.
This T.I.P. module provides a complete overhaul of the cross cutter at the BW Papersystems facility in Germany, where all the required special precision machinery, tools, measuring equipment and expertise are available. During a general overhaul the unit is completely dismantled, thoroughly checked, cleaned and all wear and tear parts are replaced, regardless of their condition. The knife shafts are completely reconditioned in our in-house machine shop. In addition, the cross cutter knife cylinders are dampened to prevent resonance vibrations. Resonant knife cylinders have a negative impact on the knife life. If a speed increase to 300 m/min. or higher is required, dampened knife cylinders are a prerequisite.
The overhauled and dampened "as new" cross cutter comes with a 12 month warranty and written overhaul report. The general overhaul package does not include new knife shafts, cross cutter housing or internal gearbox gear wheels.
Note: While the cross cutter is being overhauled, it will not be available for production. The actual "Out-of-Service" time (door-to-door) depends on our workload and shipping period the time of inquiry/desired overhaul.
Recommendation: TIP C 1400 Axial Bearing for Cross Cutters is a perfect
and highly recommended add-on to the general overhaul
and could be included at no additional installation cost.
For all specific benefits please refer to the TIP C 1400
brochure.
Benefits
Cross cutter will be "as new" with a 12 month warranty -

more economic than a new unit

Resonance is eliminated up to 350 m/min. web speed,

ensuring reliable knife life and precision cut quality

Prerequisite for web speed increase
Technical Service
---
The BW Papersystems Service Department is a highly dedicated team of people committed to giving the best customer support in the industry. Trained technicians are available for emergency service, machine updates and maintenance.
Technicians are available throughout the world for fast response and quality service. Learn more about how our service technicians can help you.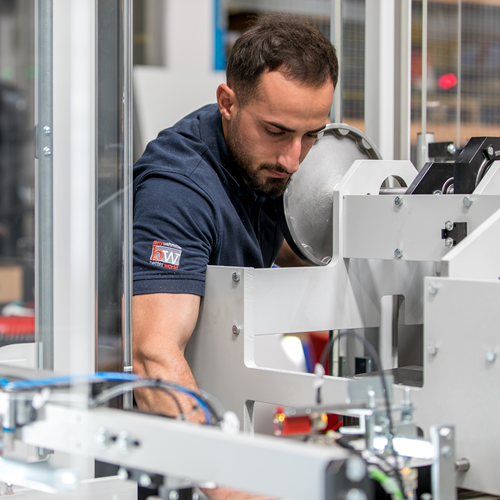 A sheeter that we had planned especially for our lightweight specialty papers has become an all-round smart sheeter that can process even heavy grammages up to 300 gsm with maximum cutting accuracy.