TIP 130-0404 Dead Plate Modification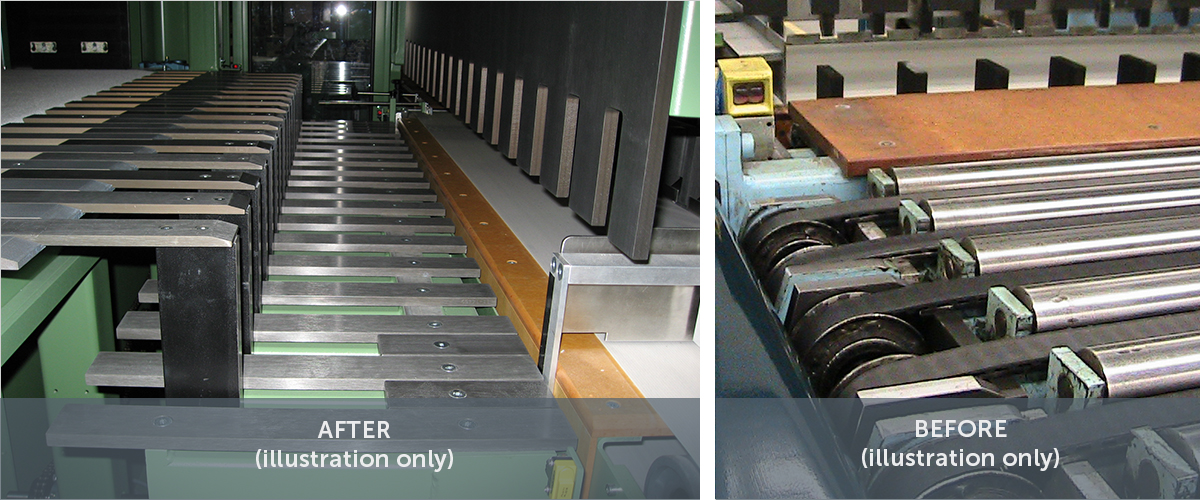 Machine Model for Improvement
Pemco packaging machine Model 135, 135HS
Description of Improvement
The purpose of this upgrade (it's part of the Technical Improvement Program [TIP]) is to allow the transfer pusher to return to home position faster, to start the next elevator cycle quicker.
This is achieved by installing a new staging area (dead plate). This is especially critical on doubles mode where the first half of the log can be staged on the dead plate while the second half is being built. This reduces the likelihood of the reams backlogging on the infeed conveyor. This upgrade includes a new elevator plate, stop fingers, dead plate extension fingers, and elevator plate stiffeners. A new limit switch is supplied to control the timing of the transfer pusher, so it returns to the home position after the reams are staged on the dead plate.
Benefits
Reduced cycle time of the transfer pusher in "doubles"

mode

R

educes the changes of backlog due to increased cycle

time of the transfer pusher

Improves the machine's ability to operate at higher speeds

in all modes
Technical Service
---
The BW Papersystems Service Department is a highly dedicated team of people committed to giving the best customer support in the industry. Trained technicians are available for emergency service, machine updates and maintenance.
Technicians are available throughout the world for fast response and quality service. Learn more about how our service technicians can help you.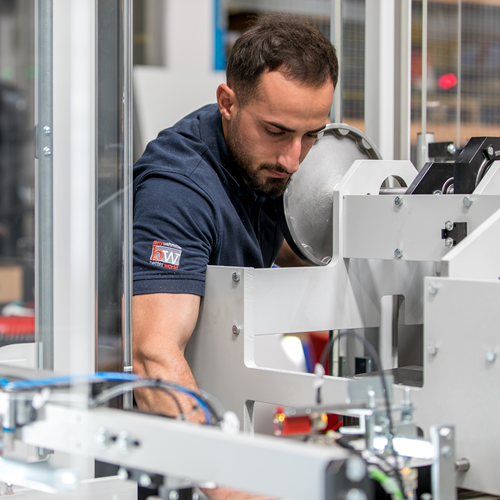 A sheeter that we had planned especially for our lightweight specialty papers has become an all-round smart sheeter that can process even heavy grammages up to 300 gsm with maximum cutting accuracy.