TIP 120-0405 Light Array Ream Inspection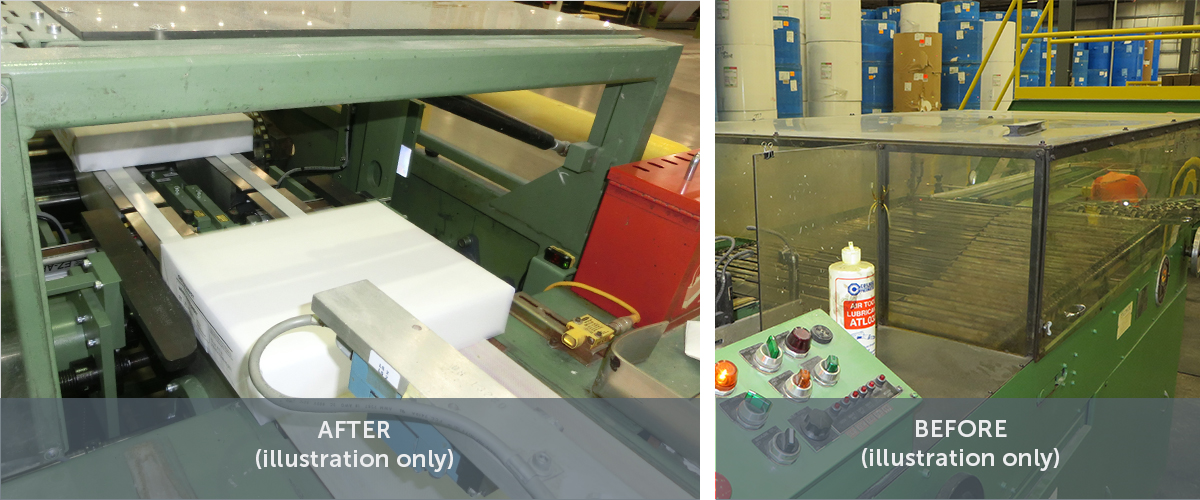 Machine Model for Improvement
Pemco packaging machine Model 122, 124
Description of Improvement
This upgrade is part of the Technical Improvement Program (TIP); it replaces the existing inspection sensors with Light Arrays as depicted in the reference image.
The light arrays require a fast response time and analog input card. The existing PLC cannot satisfy these needs, so it's replaced by AB Compact Logix or Siemens S7 with all of the required I/O cards. The existing ream reject fault indicators and other switches will be replaced by a 7 in HMI for operator interface. This HMI will also be used to "teach" a new ream being run. To also improve the ream reject timing and precision, the existing 4-lobe scanner wheel will be replaced by a 8-lobe wheel along with a new sensor. The girth inspect eye will be replaced by a retro reflective eye thus eliminating all the fiber optic eyes on the machine.
Benefits
Eliminates obsolete electrical components for ream

inspection

Easier setup for different wrapping materials
Full perimeter ream inspection instead of point-by-point

inspection
Technical Service
---
The BW Papersystems Service Department is a highly dedicated team of people committed to giving the best customer support in the industry. Trained technicians are available for emergency service, machine updates and maintenance.
Technicians are available throughout the world for fast response and quality service. Learn more about how our service technicians can help you.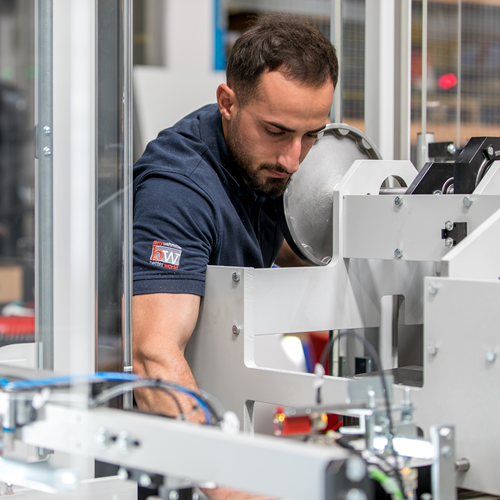 A sheeter that we had planned especially for our lightweight specialty papers has become an all-round smart sheeter that can process even heavy grammages up to 300 gsm with maximum cutting accuracy.