TIP 120-0402 Straight Through Plaque Conversion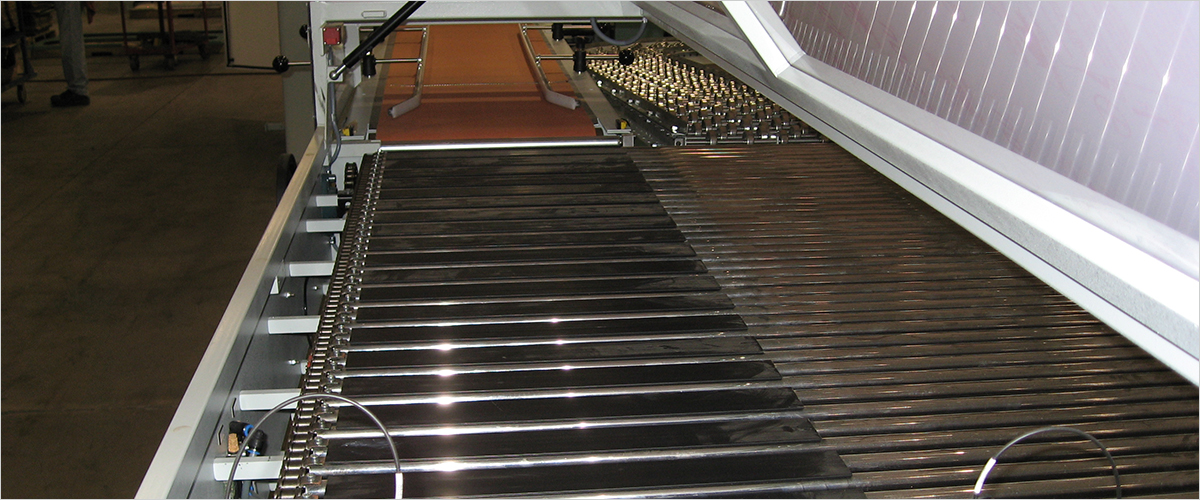 Machine Model for Improvement
Pemco packaging machine Model 122
Description of Improvement
This upgrade is part of the Technical Improvement Program (TIP). This TIP module changes the plaque conveyor from a "Y" configuration to a straight through configuration. The main purpose of this TIP is to improve the plaque life along with the track life where the pins ride.
Straight through flow does not wear out the diversion gate, and tracks as the pins are traveling in a straight flow. Some program changes are required (see prerequisites below). The Model 122 Inspector will need to be offset about 11 in (279,4 mm) to accommodate straight flow.
A separate 3/4HP motor will be supplied to drive the Inspector independent of the Labeler (if applicable). This TIP comes with left and right hand length adjustment shafts, a drive shaft, infeed conveyor tops, tie bars for mounting tracks, rails, a cylinder mounting plate, and guarding.
Benefits
Increased plaque life
Increased track life and performance
Reduced maintenance
Technical Service
---
The BW Papersystems Service Department is a highly dedicated team of people committed to giving the best customer support in the industry. Trained technicians are available for emergency service, machine updates and maintenance.
Technicians are available throughout the world for fast response and quality service. Learn more about how our service technicians can help you.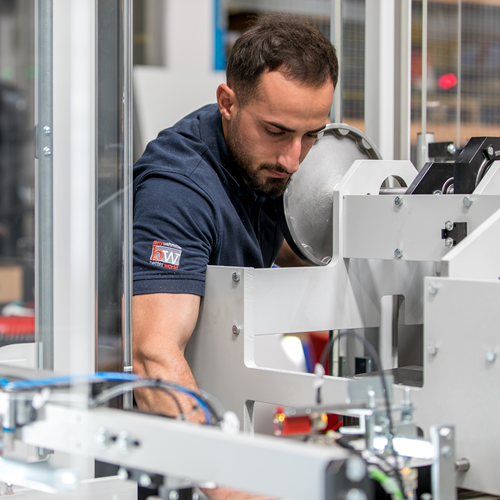 A sheeter that we had planned especially for our lightweight specialty papers has become an all-round smart sheeter that can process even heavy grammages up to 300 gsm with maximum cutting accuracy.