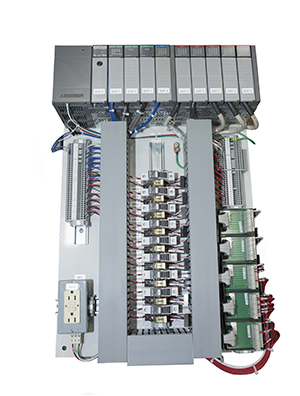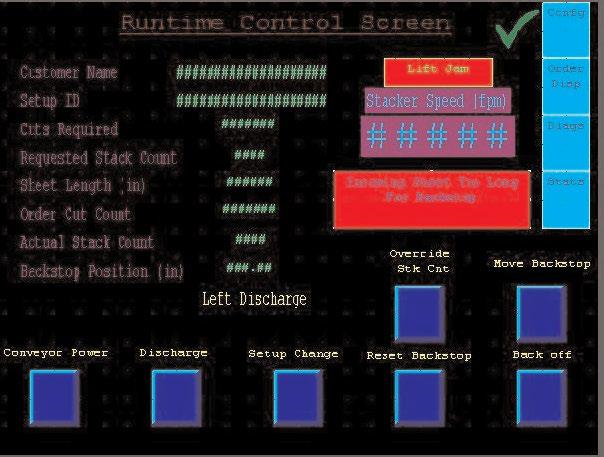 Upgrade Application
Applicable to all Model I stackers
Upgrade Description
Replaces obsolete 5TI programmable logic controllers with Allen-Bradley SLC 500 series platforms and provides Allen-Bradley PanelView 1000 operator interface with color touchscreen at the main console. The new front end computer will fit into the existing front end console.
Replaced Components:
5 TI PLC's and input/output modules
Existing front end computer keyboard
Conveyor speed card
Totalizers and assorted pushbuttons on console
Backstop card
Prewarn Card
Upgrade Benefits
Extends the productive life of the stacker
Enhances reliability and reduces risk of obsolescence through replacement of obsolete and custom, proprietary, 20-year-old controls technology with state-of-the-art, standard industrial controls
Reduces component count and failure potential while simplifying troubleshooting
Reduces downtime via online diagnostics
Eliminates "pot tweaking" as a function of extensive on-line configuration
Increase productivity via open controls platform which allows for control enhancements
Allows sourcing of replacement parts from local vendors
Technical Service
---
The BW Papersystems Service Department is a highly dedicated team of people committed to giving the best customer support in the industry. Trained technicians are available for emergency service, machine updates and maintenance.
Technicians are available throughout the world for fast response and quality service. Learn more about how our service technicians can help you.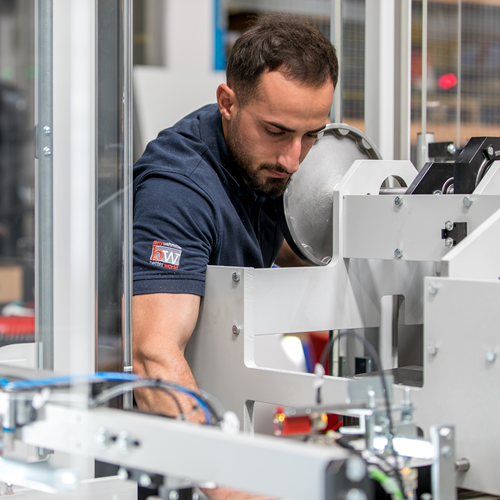 A sheeter that we had planned especially for our lightweight specialty papers has become an all-round smart sheeter that can process even heavy grammages up to 300 gsm with maximum cutting accuracy.