Knife Model II to Model III Conversion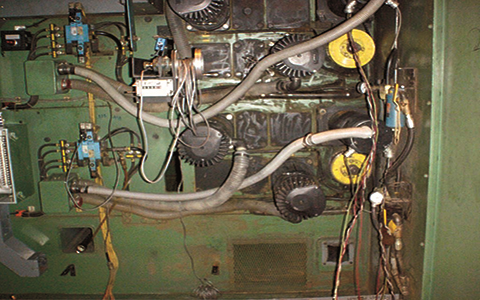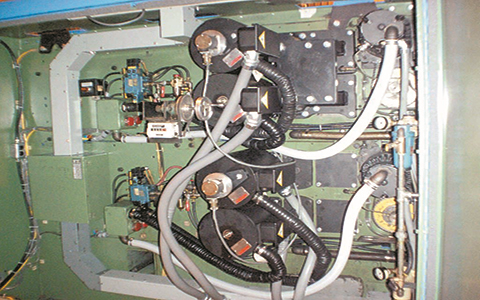 Upgrade Applications
Applicable to any Model II knife with brush motors. (Does not apply to Model I knives as different gears are used on that model.) All levels must be upgraded simultaneously on multi-level knives.
Note: Encoder to Resolver Conversion Upgrade (7990489) is required. Also, Precision-Cut Cylinders Upgrade (7991667) and/or Outboard Cylinder Stiffeners (7993671) may be required. Brushless Pull/Exit Roll Motors Upgrade (7993469) is also available.
Upgrade Description
Replaces all brush-type cylinder motors with high-torque brushless motors. Replaces servo drives, racks, power supplies, capacitors, and other miscellaneous hardware with new components that operate at a higher bus voltage. The conversion's single high-torque motor provides more torque than two of the brush-type motors thereby greatly reducing the number of components in the machine.
The manner in which the conversion is accomplished varies by whether the knife is external or integral. External knives receive complete new external cabinets, while integral knives have their drive panels reworked. This, along with the variations in power distribution methods used throughout the Model II era, significantly affects the quantity of parts that need to be changed and the time it takes to install them.
Upgrade Benefits
Increased reliability

Maintenance-free cylinder motors

Fewer components
Faster speed capability
Greatly reduced maintenance cost and labor time due to eliminating motor brush maintenance
Increase motor life
Speed curves will probably be better too; however, only Model II speed curves are guaranteed* (see note below).
Additional Reasons to Upgrade
Brush wear and maintenance has a significant cost
If proper attention is not paid to the condition of brushes, drives or drive system components can fail resulting in even more costly repairs
Costs to repair and purchase replacement brush motors and parts is continually increasing – cost may become prohibitive at some point
* Knife cut accuracy and cut quality specifications are guaranteed to Model II 6000 specifications for the Series 40 upgrade, and to Model II 8000 specifications for the Series 60 and Series 80 upgrades. Actual performance may be greater than guaranteed performance.
**All components removed during the upgrade become the property of MarquipWardUnited.
Technical Service
---
The BW Papersystems Service Department is a highly dedicated team of people committed to giving the best customer support in the industry. Trained technicians are available for emergency service, machine updates and maintenance.
Technicians are available throughout the world for fast response and quality service. Learn more about how our service technicians can help you.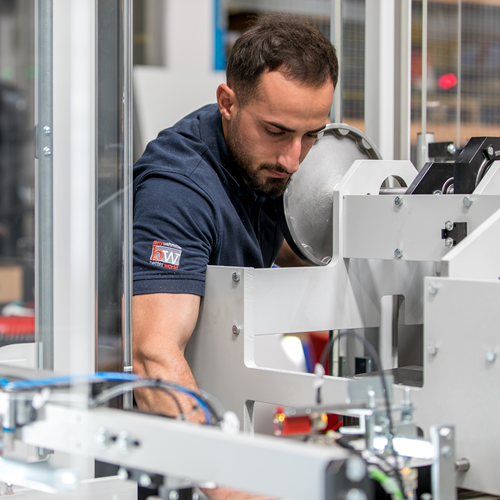 A sheeter that we had planned especially for our lightweight specialty papers has become an all-round smart sheeter that can process even heavy grammages up to 300 gsm with maximum cutting accuracy.