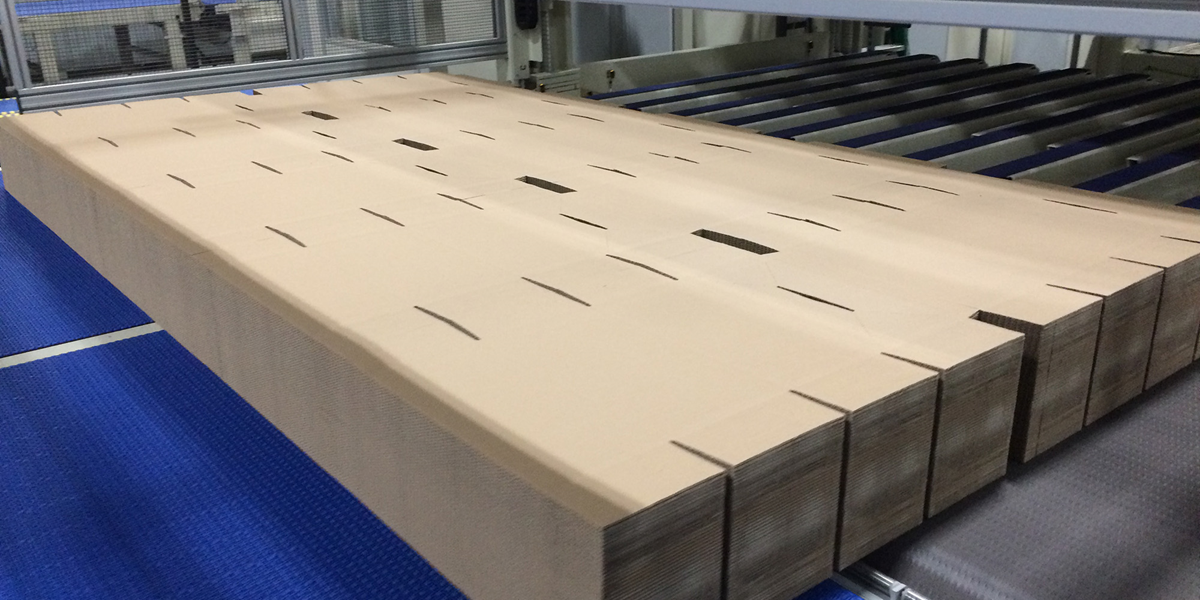 Vacuum Stacker Provides Optimal Performance
---
BW Papersystems' Vacuum Overhead Stacker increases productivity through automated set ups, a continuous feed system and superior scrap removal
The Vacuum Overhead Stacker (VOS) was designed to address what BWP's customers identified as the top challenges reducing rotary die cutter line productivity. These were identified as delays in sheet transfer, scrap in the bundles and line stoppages due to jams.
The VOS, branded as MarquipWardUnited, is newly introduced to the North American market, and has surpassed design expectations.
Scrap Removal: A recent test run at a speed of 12,000 sheets per hour, without a special scrubber die, yielded 99.75% scrap-free bundles.
Automated Set Up: The Vacuum Overhead Stacker increases productivity via fully automated product set-up and integration with the upstream rotary die cutter.
Continuous Sheet Feed: Bundle quality and system speed are improved through the elimination of shingling. Air vacuums are used to transfer individual sheets from the die cutter to the release area, where the sheets are stacked and squared by back and side tampers. The removal of shingling reduces the potential for jams and sheet damage. The resulting high-quality bundles augment the performance of downstream systems such as bundle breakers and palletizers for complete plant efficiency.

The combination of the continuous sheet feed and scrap handling systems translates to a 10-20% productivity increase depending on the product.

With two North American installations delivering and surpassing customer efficiency expectations, BWP is ready to engage customers on how the VOS can improve their die cutting operations.
For further information contact: sales@bwpapersystems.com
With the acquisition of the ServoPro we have notably reduced the set up time and also increased the productivity of the machine both in quality and quantity.