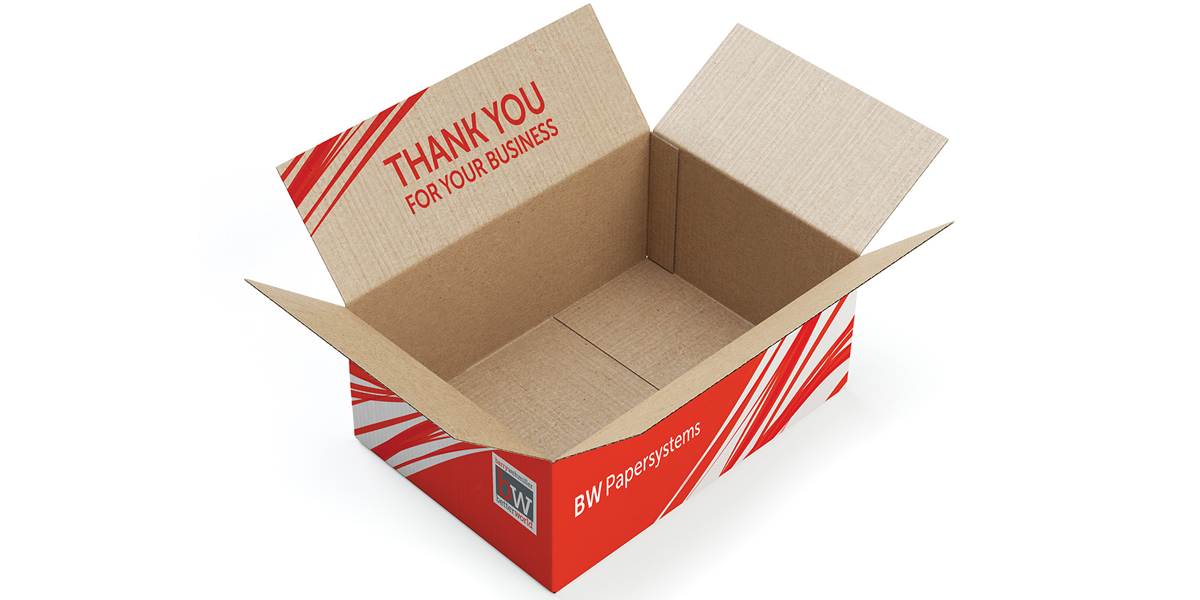 Think Inside the Box!
---
Be on the Leading Edge of Industry Trends
A recent survey published by Packaging Digest found that 40% of consumers are likely to make repeat purchases from a merchant that delivers premium packaging. That is an 11% growth from 29% in 2015. End customers are seeking and expect high end packaging—and so do your customers. Grow your business by offering the additional feature of inside the box printing! BW Papersystems can help you carve out a stronger competitive positon and increase sales without significantly impacting your production time.


Create Unique Branded Experiences for Your Customers
eCommerce is expected to grow to 17% of US retail sales by 2022 (Digital Commerce 360). In eCommerce, versus physical retail, merchants have fewer touch points to impress customers so it's important to utilize every touch point to create a stand-out branded experience.

A key touch point that is especially valuable in eCommerce is packaging. Multicolor, high-quality graphics provide a unique and memorable branded experience. The addition of a personalized message, such as a thank you, image or product instructions on the inside of the packaging takes this experience to the next level. It is the next generation of value added!


Availability
BW Papersystems currently offers single pass inside the box printing on 50 inch G-Grafix Flexo Folder Gluers and MiniPro Flexo Folder Gluers. The addition of an inside print unit to a new or existing machine will enable you to be on the leading edge of industry trends while increasing your margins compared to dual pass inside printing.

G-Grafix Flexo Folder Gluer

MiniPro Flexo Folder Gluer
With the acquisition of the ServoPro we have notably reduced the set up time and also increased the productivity of the machine both in quality and quantity.