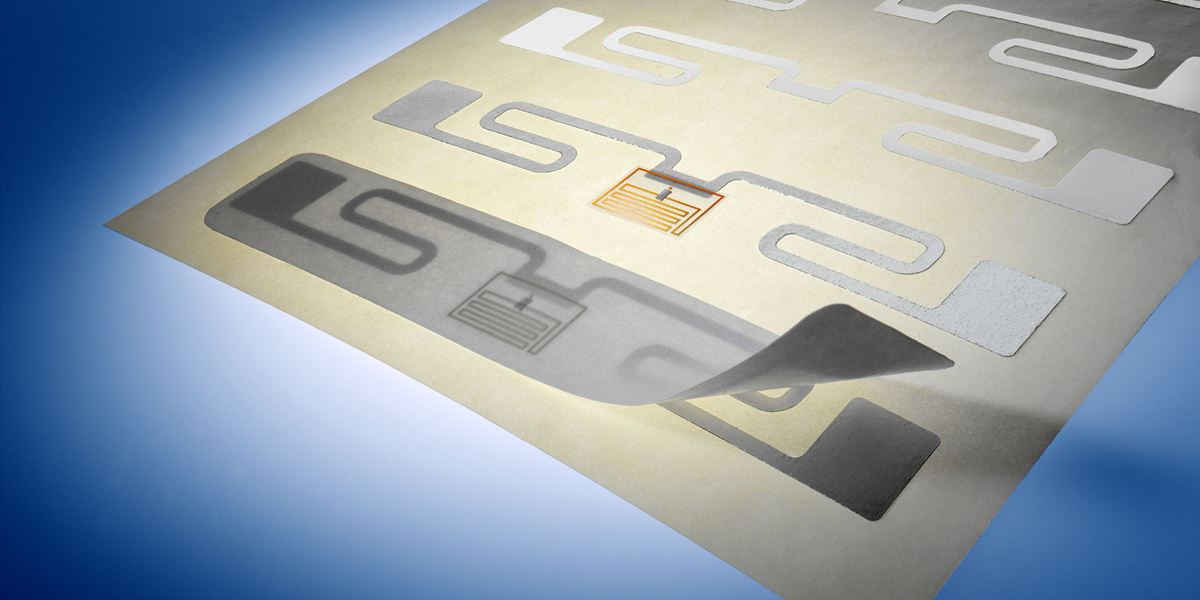 RFID and more
---
Original Article
was published in August 2017 in LabelExpo Preview Magazine
BW Papersystems, a division of Barry-Wehmiller, provides innovative technologies based on long standing experience in the sheeting & packaging, stationery, bookbinding, security documents, RFID, and corrugating & finishing industries. Q&A with Jürgen Rexer, sales executive, on the BW Bielomatik – BW Papersystems Stuttgart GmbH Labelexpo activities.
1. WHAT WILL YOU PRESENT AT YOUR BOOTH?
The main focus on our stand will be our solutions for the entire value chain of RFID manufacturing and serialization. But of course, we are also here to inform about our other paper processing related technologies, such as stationery or passport machines.
2. WILL THERE BE A LIVE DEMONSTRATION AT YOUR BOOTH?
No, but we will schedule live demos at our RFID centre of excellence near Stuttgart/Germany if requested.
3. WILL YOU MAKE USE OF LABELEXPO TO LAUNCH A NEW PRODUCT?
As RFID manufacturing is a highly innovative field, we have new features almost every year, also in 2017!
4. WHICH TRENDS IN YOUR MARKET SEGMENT DO YOU EXPECT TO SEE AT LABELEXPO?
We expect that customers will more than ever ask for high quality mass production scenarios, which will ideally match with our key strengths in the RFID playground.
5. WHAT ARE YOUR COMPANY'S PLANS REGARDING THESE TRENDS?
We offer extension kits for existing equipment as well as suitable systems, enabling the roadmap to future capacity requirements.
6. WILL THERE BE AN OPEN HOUSE AT YOUR FACILITY OR ONE OF YOUR PARTNER'S FACILITIES BEFORE, DURING OR AFTER THE SHOW?
This is indeed an option we are seriously considering. We'll provide suitable information in time.
7. THIS YEAR THE SHOW WILL PREMIERE «AUTOMATION ARENA», WHERE INDUSTRY 4.0 AND DATA EXCHANGE WILL TAKE CENTRE STAGE. HOW DOES YOUR COMPANY DEAL WITH THESE ISSUES AND HOW WILL YOU FEATURE THEM AT THE SHOW?
As the RFID tags, produced on our machines can serve as key elements for the Internet of Things / Industry 4.0, we are in the centre of gravity of this exciting trend. We are not only enabling RFID as a tool for others, we are also seriously considering to benefit from the technology within our organization ourselves.
MR REXER, THANKS FOR EXPLAINING.
BW Bielomatik – BW Papersystems Stuttgart GmbH
D-72622 Nuertingen, www.bwpapersystems.com, Hall 7, Booth E46
Find Your Machine
---
BW Papersystems offers a wide selection of paper industry equipment with industry-leading technology.
Learn more about the BW Papersystems equipment and products offered.
Click Here
With the acquisition of the ServoPro we have notably reduced the set up time and also increased the productivity of the machine both in quality and quantity.