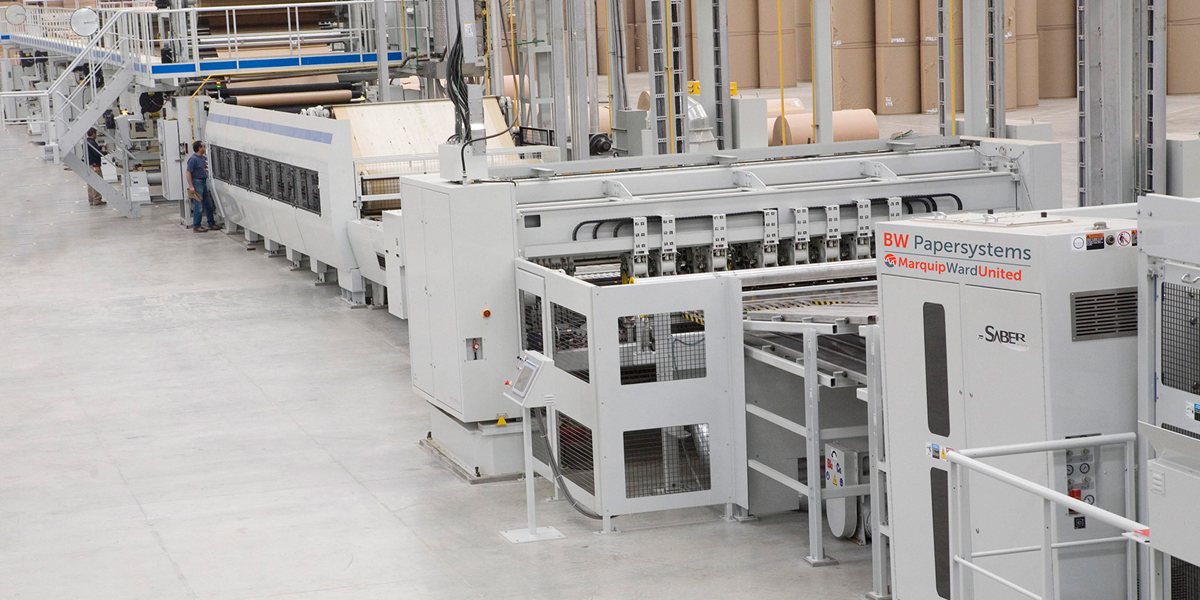 Growth-Driven Expansion: Cartró invests in second corrugator
---
BW Papersystems Performance Line Corrugator due to be installed late 2021
Cartró S.A.P.I. de C.V., a corrugated sheetfeeder facility located north of Mexico City has experienced significant growth. This prompted a capital investment for a second corrugator from BW Papersystems. The Performance Corrugator is a 98" wide singlewall line and is scheduled to produce 6,000 tons per month. The new corrugator will be delivered and installed late 2021.
Cartró currently is operating a BW Papersystems doublewall corrugator installed in 2013 at a greenfield site in Tepotzotlán. The facility was originally designed to accommodate anticipated expansion, and the new corrugator will be placed next to the current one in operation. "In order to support future growth, we needed to invest in new equipment, and expand our production" said CEO Juan Javier Gonzalez. He added that Cartró is known to support their customers with reliable and short lead time delivery of high-quality corrugated sheets in Central Mexico
The new Performance Corrugator will meet the strict reliability standards demanded by González and give Cartró increased production. It offers high productivity and will feature BW Papersystems' world class Splicers, Vanguard Singlefacer, RPS Express Slitter Scorer, and the new Fusion Knife Upstacker. This corrugator line will offer automatic tension control, infusion pre-conditioning, and the latest Dry End technology for optimal performance.
Find Your Machine
---
BW Papersystems offers a wide selection of paper industry equipment with industry-leading technology.
Learn more about the BW Papersystems equipment and products offered.
Click Here
With the acquisition of the ServoPro we have notably reduced the set up time and also increased the productivity of the machine both in quality and quantity.