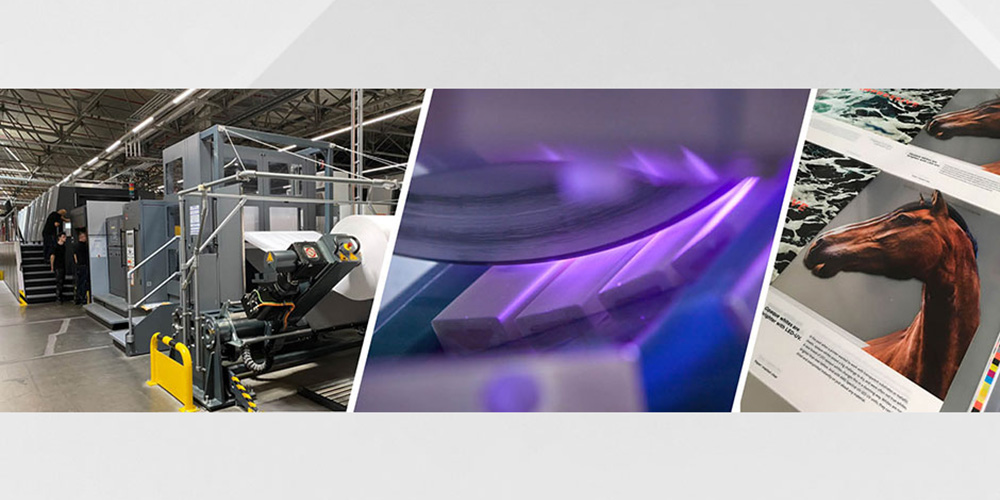 Free Webinar: How to Print Offset More Efficiently?
---
Together on March 11th, industry leaders BW Papersystems and Baldwin Technology will review key concepts that focus on increasing your efficiency while printing large formats. Here is a sneak peek into what you can expect to see:
BW Papersystems, drawing on over 20 years of experience developed a unique Sheeter to allow the customers to maximise the efficiency of any large format press in daily production by combining the benefits of web fed and sheet fed offset. Do you want to see the Eagle in action? Do you want to increase your output by 50% and maximize your ROI? Tune in.
Baldwin Technology provides light-emitting diode (LED UV)-based curing solutions via its dedicated division, AMS Spectral UV. AMS Spectral UV proudly maintains the position as the world's #1 manufacturer of industrial-strength UV LED curing solutions for wide-format offset printing applications as well as for manufacturing and industrial use. Learn to run at full speed using our LED UV. Tune in.
Ahlbrandt, a Baldwin Technology Company is a world renowned manufacturer of corona treatment systems for printing and industrial applications. Alhbrandt´s systems offer key features and benefits that set them apart from the competition by providing ease of service and reliability that is simply unmatched. Are you interested to learn how? Tune in.
During this 1 hour webinar, in 3 short presentations, subject matter experts will cover key concepts and innovative solutions which are driving the changes, followed by time for your questions. Follow-up sessions can be arranged.
We are excited to welcome you at the "How to Print Offset More Efficiently?" webinar on March 11th , 2021 at 5AM EST as well as 11AM EST.

Register for Free
With the acquisition of the ServoPro we have notably reduced the set up time and also increased the productivity of the machine both in quality and quantity.