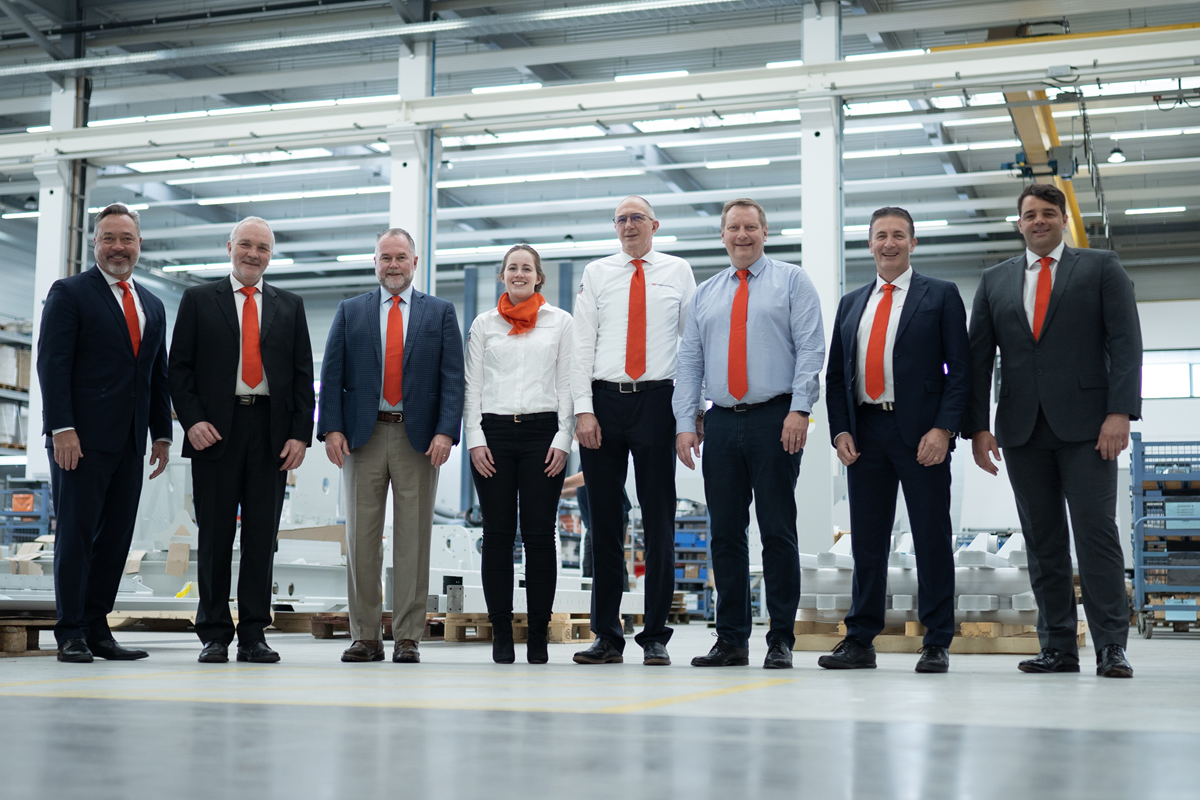 European Manufacturing Expansion for BW Papersystems
---
Original Article
was reprinted from The Packaging Portal
BW Papersystems increases flexo converting equipment manufacturing, by diversifying their current manufacturing and engineering capacity in Hamburg, Germany.

With the bringing together of brands including Marquip, Ward Machinery United Containers and VortX, Barry-Wehmiller consolidated its corrugated industry companies under the name of BW Papersystems. For its corrugated flexo converting lines, the company focused its manufacturing in Baltimore, MD, where it produces the majority of its flexo folder gluers and rotary die-cutters.
Over the last few years, the company has significantly grown its customer based in the EMEA region, in part due to the growing need for e-commerce boxes, and due to growth of overall demand for corrugated. With this growth came the need for a significantly enhanced offering to EMEA customers, not just in terms of service and after-sales support, but also reducing lead times for the supply of new equipment. "We needed to start assembling machines here in Europe, because interest has been growing and we wanted to offer competitive lead times and offer 'Made in Europe' equipment to our customers in the region," says Mark Taylor, Director of Sales – EMEA. "We already had a facility in Hamburg with highest technology standards where we have been assembling cut-size and folio sheeters, so this was a logical site from which we could roll out corrugated flexo converting equipment."
The Hamburg site is 8,900 sqm and currently has over 160 team members to service BWP customers. The BWP Hamburg site will pivot from manufacturing only sheeters, to becoming a centre of excellence for Finishing equipment for the corrugated industry in addition to manufacturing Sheeters.
By using this facility in Hamburg, BW Papersystems is now actively assembling machinery for the EMEA market. "There is no denying it, Baltimore is always running close to its capacity, as we have such an active customer base in the North and Latin American markets," adds Peter Lapins, Sr. VP of Operations – EMEA. "It had meant that lead times for EMEA machines were starting to be pushed out, so we reacted and put in place the people and resources to allow for the development of our Hamburg site," added Lapins.


Flexo Growth
"We have seen heightened demand for our flexo converting machines throughout EMEA and with this comes the need for expansion of the entire service and support network," adds Marco Angeli, Sales Leader for Finishing Equipment – EMEA. "With a dedicated European leadership team, BW Papersystems is able to offer all its contracts and services in local language, which is a real positive for our customers."
The new leadership team includes Peter Lapins – Sr. VP of Operations EMEA, Mark Taylor – Director of Sales EMEA, Johannes Klottka – Value Stream Leader EMEA Finishing, Olaf Dreger – Value Stream Leader EMEA Corrugating, Martin McTigue - Director of Product Management EMEA and Marco Angeli – Finishing Equipment Sales Leader.
To enhance the expansion of manufacturing in Europe, BW Papersystems will hold a greater stock of spare parts for the machinery being supplied to customers in the EMEA territory; parts for all BWP machinery will be distributed by the company's Frankfurt warehouse, with specific parts for machines made in Hamburg being held at the Hamburg facility as well. "We want to continue offering great support in terms of servicing and spares, so the Hamburg site will become a focal hub for customers in the region," adds Taylor. "With a dedicated European leadership team, BW Papersystems is able to offer all its contracts and services in local language, which is a real positive for our customers." says Marco Angeli, Sales Leader for Finishing Equipment - EMEA
Metric Focus

With flexo converting machines having been installed at numerous facilities in the EMEA over the last few years, the focus of assembly and production in Hamburg will be on lines such as the 6.18 MiniPro and the Vacuum Overhead Stackers. "Although the line of machines we can build here will be small to begin with, the plan is to expand production to then include the ServoPro RDC within the next year," concludes Lapins. "With the building of machinery in Europe comes a true metric offering for customers in the EMEA and further afield too. We are excited to be building the very first 6.18 MiniPro as we speak and look forward to a successful installation in the summer at the customer site in Italy."
Our Company Culture
---
As part of the Barry-Wehmiller organization, we're proud that the solutions we provide help bring many of life's daily necessities to people across the globe. But that's just what we do. What truly defines us as a business is how we do it, and that's by fostering a caring, trusting, nurturing organizational culture through which people feel safe to express their ideas and share their gifts and talents.
Our People
With the acquisition of the ServoPro we have notably reduced the set up time and also increased the productivity of the machine both in quality and quantity.