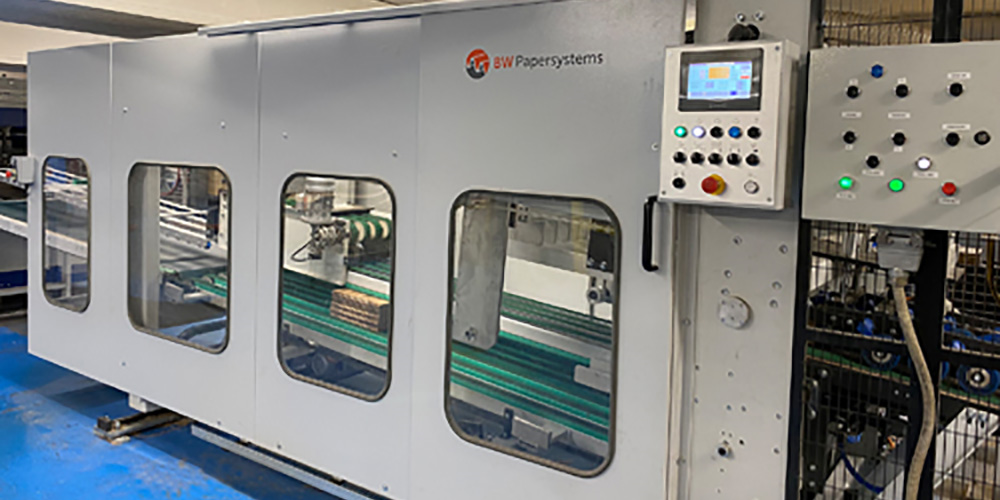 Counter Ejector Investment for Caps Cases
---
Original Article
was reprinted from The Packaging Portal
Marco Angeli, New Equipment Sales Lead,
BW Papersystems
, has confirmed the company recently installed and commissioned a new Top Loading Counter Ejector on an existing 2000NT flexo folder gluer at Newmarket, UK-based Caps Cases Ltd.
Installed in early February, the new Counter Ejector has significantly improved the productivity of the 2000NT. "We have seen an improvement of between 20 and 50% on most jobs, with an average increase of 30% across all jobs in the first month of operation," says Trevor Bissett, Managing Director, Caps Cases. "When we looked at the project with the team from BW Papersystems, they showed us some pretty impressive statistics and performance numbers, and I am pleased to say that the unit has lived up to its reputation already."
"The Top Loading Counter Ejector is a great upgrade for pretty much any type of flexo folder gluer on the market," adds Marco Angeli. "It is easy to install and offers a rapid ROI right from day one. It is an excellent option for box plants that are looking to get more productivity from an existing casemaker, with low levels of investment and minimal amount of disruption for the installation. This unit at Caps Cases is just one of three machines we have sold to customers in Europe in the last few weeks."
We're thrilled to have partnered with BW Papersystems on this project. BWP's first-rate products, and the fact the machine was built right here in Wisconsin, made them the obvious choice for this capital investment.