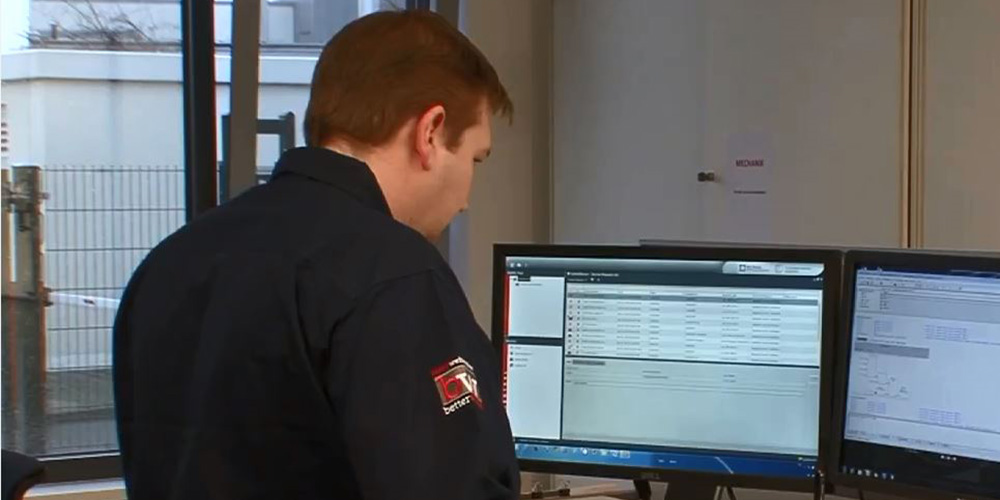 BW Papersystems utilizes technology to share knowledge and to communicate better with customers
---
BW Papersystems (BWP) operates on the premise that communication and technology are integral to building customer trust. This is true in regards to both internal, and external, relationships for BW Papersystems' field service team. The field service team is responsible for installing new equipment, upgrading installed equipment and maintaining equipment for their customers. In some cases, that involves trouble-shooting the machines and processes for faults in the mechanical and electrical systems. To do this, the team utilizes tools with the purpose of capturing, sharing and documenting group knowledge with each other, and with their customers, to get information, into heads and hands of everyone as soon as possible. It started with being able to remotely log-into customers systems, and has grown to include recently introduced webinars and an internal search engine.
Remote Diagnostics for troubleshooting
For years BW Papersystems has had the capability to log onto a customer's machine computer, and look at statistics to determine a plan to troubleshoot a problem or improve productivity. What they lacked, were "eyes" to see what the computer was not measuring. Seeing what the machine is doing, and the product it's producing by a subject expert, is essential when downtime on a machine can cost a plant thousands of dollars or more a day. BWP now utilizes, a very portable video conferencing system that can be installed as an app on computers, tablets or smart phones, called OnSite. Video conferencing connects field service engineers and customers to subject matter experts in real time. This tool goes beyond other video chat applications in that as many as 50 people can be on the call at once. A key feature is that subject experts, from their office, can take control of the initiator's camera—pointing toward the machine under discussion, and zoom in and out; and use a virtual pen to clarify any problems. Then they can use the same tool to walk through solution step by step. The calls can be recorded and shared as needed. The video conferencing service, with the use of subject experts "eyes" is part of a subscription customers can purchase. BWP currently uses this with team members in the United States and Europe, but sees potential for growth.
Capturing knowledge learned hands-on in the field
A challenge with having a remote team (working on different vintage machines) is sharing newly acquired knowledge with other team members is hampered, and difficult to save for the next guy who runs into the same issue. To capture that knowledge gained by experience for future reference for the rest of the team, BWP built a knowledge sharing website and a search engine. The website was created in house and contains a vast array of photos, videos, text, manuals, and procedures. The most valuable feature of the knowledge sharing website is its ability to grow. Anyone within BWP can email the search engine to input data that is valuable.
Training needs to be accessible
The BWP field service team, to accommodate quick travel to customer, work from their home offices, and customer facilities. Requiring BWP team members to attend training for new product development, or best practices, at the corporate office is typically time consuming and costly. Training webinars for team members have proven to be an efficient alternative to bringing everyone on-site for training. Programs, applications and software for webinars are so user friendly now that BWP subject experts are able to design the curriculum and host the webinar. Field service engineers are able to ask questions by both voice and chat function, and they receive training in a timely and efficient manner. The webinar boosts a secondary, and perhaps a bigger advantage, to record the webinars for future reference, and training of new people.
The culmination of these tools for capturing information in the field, housing it in a searchable website, allows team members to obtain the information they need, to serve the customer with a higher quality and more efficiently. This safeguards that knowledge and expertise is always available to those who need it, when they need it.
Find Your Machine
---
BW Papersystems offers a wide selection of paper industry equipment with industry-leading technology.
Learn more about the BW Papersystems equipment and products offered.
Click Here
With the acquisition of the ServoPro we have notably reduced the set up time and also increased the productivity of the machine both in quality and quantity.