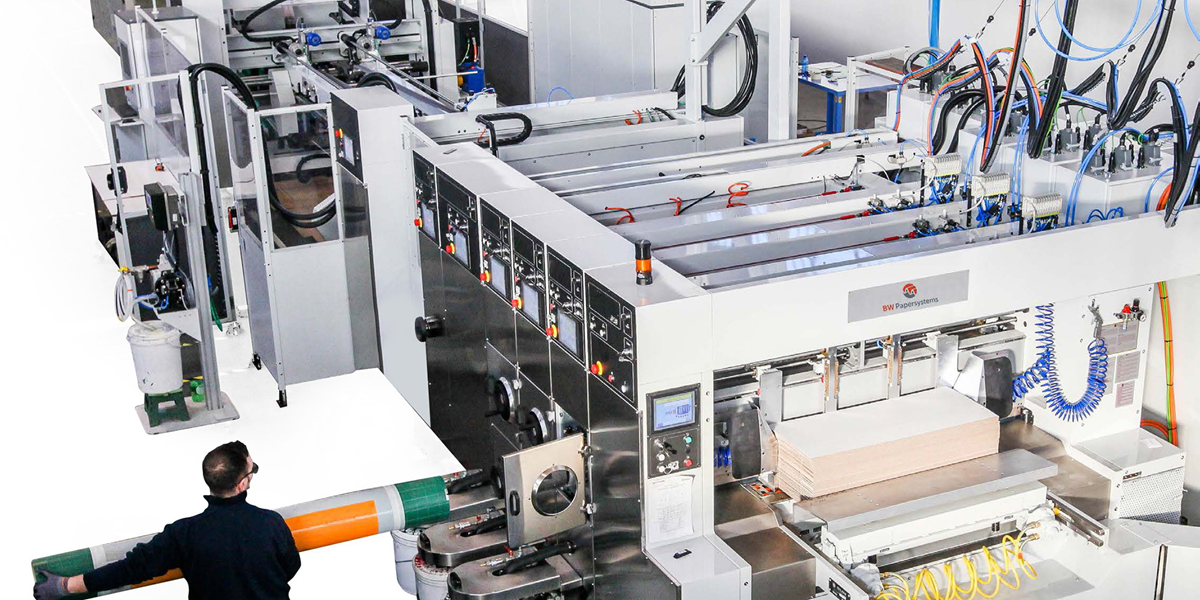 BW Papersystems 6.18 MiniPro for Scatolificio Pozzi
---
Original Article
was published in the
International Paper Board Industry
Magazine in December 2017
Privately owned italian sheet plant chooses Mini Casemaker from BW Papersystems.
Founded in 1950 by the Pozzi Family, Scatolifico Pozzi is now based in Trevenzuolo, close to Verona in north-western Italy.
The company moved several times over the first few decades of ist existence, finally settling in a new factory in 1998.
The current owner, Marco Battistoni, joined the company as Production Manager in 1993, was given the chance to buy shares in the business from the previous owners. Over the course of the next eight years, Battistoni acquired the remaining shares and became sole owner in 2001.
A great deal has happened since Battistoni took over the business. The factory was extended in 2007 and then again in 2015, resulting in the current 16,000 sqm facility.
Now well equipped and staffed by some 54 fully employed people, the company converts around 15 Million sqm of corrugated board per year, servicing a diverse range of businesses within 150 km of the plant. With a well invested machine park, the company can produce a wide range of corrugated boxes, from small to large, single colour die-cut boxes to four colour printed cases. Each of the converting lines is equipped with automatic pre-feeders and the rotary die-cutters and casemakers each have palletising systems for maximum output.
Continue reading:
Original Article
With the acquisition of the ServoPro we have notably reduced the set up time and also increased the productivity of the machine both in quality and quantity.