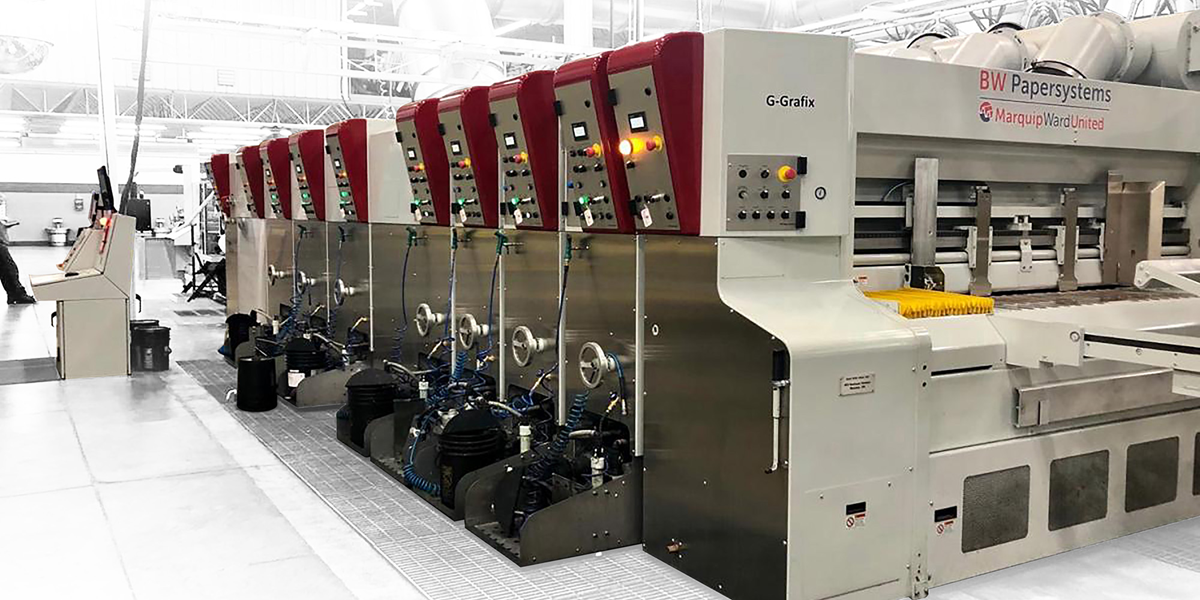 Al-Medan To Add Two New BW Papersystems Lines
---
Martin McTigue, VP of International Customer Service at BW Papersystems, has confirmed that the company has now shipped two new converting lines to Al-Medan Project Factory For Carton, based in Saudi Arabia.
The corrugated packaging producer, which is located just outside of the capital Riyadh, will be taking delivery of a new BW Papersystems 12600 flexo folder gluer and a 15000 GGX rotary die cutter in May.
"We continue to have great success with the range of our corrugating and converting equipment in the Middle East," confirms Martin McTigue. "In the last 12 months, we have sold numerous machines to corrugated packaging producers in the region and even though COVID-19 has impacted many businesses, we have managed to maintain the level of interest for our equipment. This is testament to the robust build quality and the reliability of our production machinery and we are delighted that Al-Medan has once again bought equipment from BW Papersystems."
With the acquisition of the ServoPro we have notably reduced the set up time and also increased the productivity of the machine both in quality and quantity.