Pioneers In The Paper Converting Industry
The long, rich history of BW Papersystems
BW Papersystems is the combination of 13 well-known global brands that serve the corrugating, sheeting, packaging, stationery, book binding, and security documents industries with roots that date back to the mid-1800's. It's a legacy of quality and performance we celebrate daily while continually looking to the future for innovative solutions for our customers.
The company as it exists today began when global capital equipment and engineering solutions firm Barry-Wehmiller acquired Phillips, Wisconsin- based Marquip from founder Carl Marschke and Richard Thomas. Marschke started Marquip in 1968, quickly establishing an industry-leading standard in corrugating.
Over the next 20 years, Barry-Wehmiller continued to add other forerunners in paper through acquisition in various parts of the industry, adding to its services and diversifying its portfolio for customers. In 2002, they brought together three companies, Marquip, Ward Machinery, and United Container Machinery Company (formerly Maryland, founded in 1898.)
From 2002 to 2017, a number of companies with long histories in paper were added to the BW Papersystems family. WillPemcoBielomatik originates from the well-known brands E.C.H. Will, Pemco, and Bielomatik's paper division, E.C.H. Will was founded in 1866, Pemco began in 1960, and the first paper processing machines from Bielomatik were built in the 1950s. BW Papersystems Stuttgart finds its roots in Kugler Automation and Womako Maschinenkonstruktion, which merged into Kugler-Womako in 1999.
In June of 2018, BW Papersystems further accelerated its growth when it completed a historic acquisition—its first in Asia—through a merger with K&H Machinery, a leading manufacturer of complete corrugators headquartered in Dongguan, China.
Currently, BW Papersystems serves customers in more than 120 countries across the globe. Worldwide, the company has more than 2,100 team members who work in one of the companies 21 locations throughout 12 countries. Since 2000, BW Papersystems has risen from a $100M company to a $540M diversified global frontrunner.
Discover more about the history of BW Papersystems and our brands' rich legacies:
Exception occured while executing the controller. Check error logs for details.
Find Your Machine
---
BW Papersystems offers a wide selection of paper industry equipment with industry-leading technology.
Learn more about the BW Papersystems equipment and products offered.
Click Here
Find a job
---
BW Papersystems offers plenty of jobs in several locations around the world. Join our team and get to work doing something that matters in an environment where everybody matters!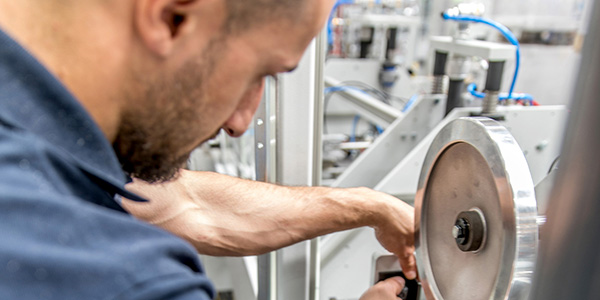 BW Papersystems has always more than met our expectations in terms of machine and product quality and high productivity. First-class equipment and supplier for first-class customers with high-performance standards. That's why we would buy a BW Papersystems banknote sheeter again.