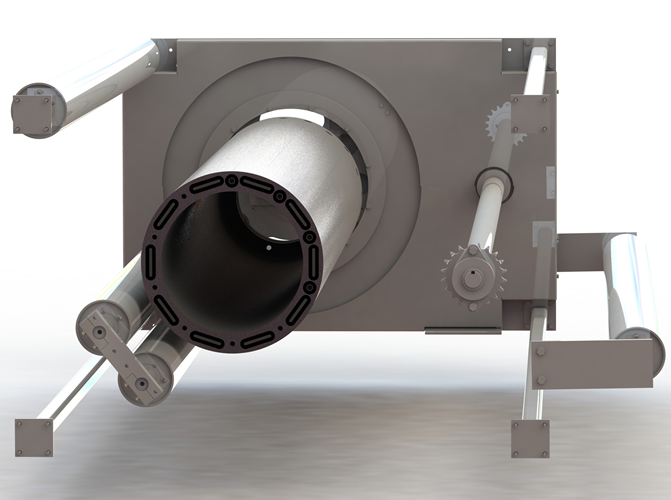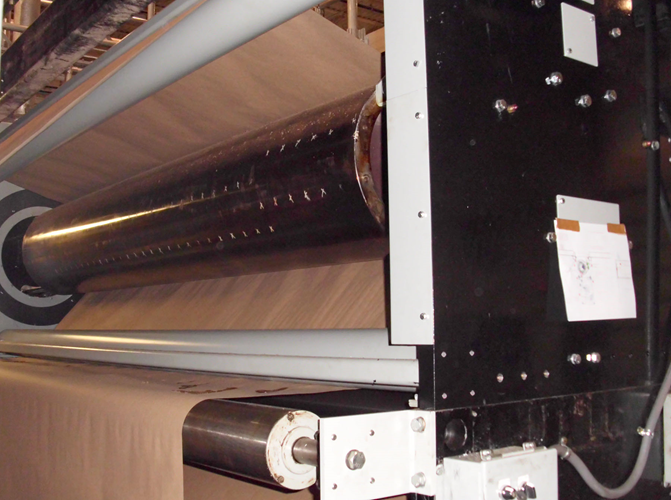 Upgrade Applications
The Infusion Plus Upgrade can be installed on top of an existing preheater, mounted on the bridge or on the floor. Its compact size allows it to be installed in almost all corrugator wet ends.
Upgrade Description
The Infusion Plus Preconditioning System allows effective singleface-liner conditioning
by adding steam between the running liner and a heated 20 inch (508 mm) diameter drum just prior to the singlefacer. The patented Infusion process injects steam into the paper to achieve real, proven benefits.
Infusion Plus consist of a frame holding a peripherally-heated, non-rotating drum which has a series of radially holes that go to the surface of the drum providing the Infusion steam to the liner.
Motorized wrap arms and dual wrap rolls adjust the amount of contact of the liner to the Infusion drum.
Upgrade Benefits
Higher Run Speeds when running heavier boards due to significantly greater preheat capacity.
Flatter Board with more even heating and moisture across the web.
Better Bonding with preconditioning of the liners. Wet streaks and over drying are eliminated.
Reduced Starch – operators won't need to add moisture by adding starch to control warp.
Technical Service
---
The BW Papersystems Service Department is a highly dedicated team of people committed to giving the best customer support in the industry. Trained technicians are available for emergency service, machine updates and maintenance.
Technicians are available throughout the world for fast response and quality service. Learn more about how our service technicians can help you.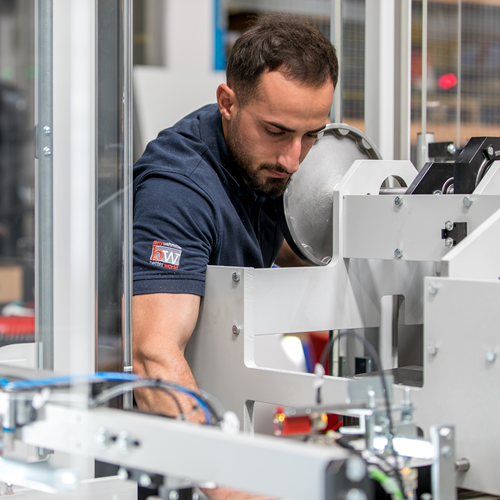 A sheeter that we had planned especially for our lightweight specialty papers has become an all-round smart sheeter that can process even heavy grammages up to 300 gsm with maximum cutting accuracy.